FEBRUARY 2012
17th February 2012 - New research
ROTIGOTINE (NEUPRO) CLINICAL TRIAL RESULTS
Parkinsonism Related Disorders [2012] Feb 9 [Epub ahead of print] (L.W.Elmer, E.Surmann, B.Boroojerdi, J.Jankovic) Complete abstract

A clinical trial assessed the long terms safety and tolerability of Neupro® (Rotigotine Transdermal System) in people with early idiopathic Parkinson's Disease. Neupro® (Rotigotine Transdermal System) is a dopamine agonist that is applied to the skin in order to deliver rotigotine over a 24-hour period. For more information go to Neupro.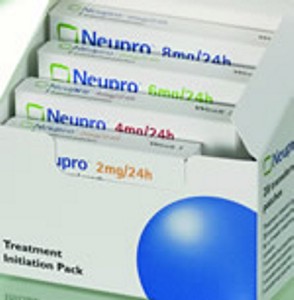 The average exposure to Neupro was just over 5 years. Less than half of the people using Neupro completed the clinical trial. Nearly a quarter (24%) withdrew because of adverse events. Some of those involved (6%) ceased using Neupro because of lack of efficacy. The most common adverse events were : somnolence (23%), falls (17%), peripheral edema (14%), nausea (12%), application site reactions (12%). Just over a quarter (26%) did not initiate L-dopa. Dyskinesias were reported by a quarter (25%) of patients. The vast majority of those reported their first episode of dyskinesia after initiating L-dopa. The average scores on the UPDRS (a Parkinson's Disease symptom questionnaire) remained below where they started for up to two years. For a printable version of this article click here. In order to refer to this article on its own click here.
In April 2008, Neupro was withdrawn from use in the U.S.A. because specific batches of Neupro had deviated from their specification. In June 2009, UCB proposed new refrigerated storage conditions to alleviate crystallization on the patches. UCB has already made progress in reformulation and remains committed to bringing Neupro to U.S. patients. For more information click here.
12th February 2012 - New research
THE EFFECT OF TAI CHI ON PARKINSON'S DISEASE
New England Journal of Medicine [2012] 366 (6) : 511-519 (F.Li, P.Harmer, K.Fitzgerald, E.Eckstrom, R.Stock, J.Galver, G.Maddalozzo, S.S.Batya) Complete abstract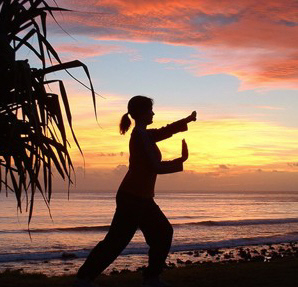 People with Parkinson's Disease tend to have impaired balance, and an increased risk of falling. A clinical trial assessed the effect of Tai Chi on postural control in Parkinson's Disease. Tai Chi is a traditional Chinese martial art and form of exercise. For more information go to Tai Chi. Participants took part in 60-minute exercise sessions twice weekly for 24 weeks. Although the researchers claimed that Tai Chi performed consistently better than other methods, the improvement was only 5% better than resistance training, and 12% better than stretching exercises. The Tai Chi group performed better than the stretching group in all secondary outcomes and outperformed the resistance-training group in stride length and functional reach. Tai Chi lowered the incidence of falls when compared with stretching exercises but not when compared with resistance training.
Out of the previous studies in the medical literature concerning Tai Chi and Parkinson's Disease, four were either non-randomised or uncontrolled clinical trials. Two failed to show any effect. Only one study showed Tai Chi to be superior to conventional exercise for Parkinson's Disease. So the evidence is insufficient to suggest that Tai Chi is effective in Parkinson's Disease. In order to refer to this article on its own click here.
11th February 2012 - New research
PARDOPRUNOX CLINICAL TRIAL RESULTS
Parkinsonism Related Disorders [2012] Feb 6 [Epub ahead of print] (O.Rascol, J.Bronzova, R.A.Hauser, A.E.Lang, C.Sampaio, A.Theeuwes, S.V.van de Witte) Complete abstract

An assessment was made of the efficacy and safety of Pardoprunox in people with Parkinson's Disease who were experiencing motor fluctuations. Pardoprunox is a new partial dopamine agonist being developed that unusually combines two effects as if it were two distinct but combined drugs : partially stimulating dopamine, whose deficiency causes Parkinson's Disease, and fully stimulating serotonin. It was thought that Pardoprunox could avoid some of the severe side effects that other dopamine agonists cause by lessening the effect of dopamine when dopamine activity is high. This study follows on from two previous assessments of Pardoprunox. For more information concerning the earlier studies click here.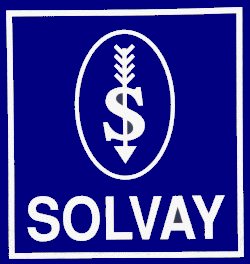 Pardoprunox was taken in dosages of up to 42mg per day. Pardoprunox reduced OFF time by 1 hour 37 minutes per day, but even a placebo reduced the OFF time by 55 minutes per day. So the actual benefit of Pardoprunox beyond that of a placebo was a reduction in OFF time of only 42 minutes per day. Pardoprunox made no significant difference to scores on the PDQ-39, which assesses Parkinson's Disease symptoms. There was a high drop-out rate (37% of people) due to adverse events suggesting that the selected dose range may have been too high, or that the dose increase may have been too rapid. In order to refer to this article on its own click here.