Parkinson's Disease News covers all significant new research, reports, books, and resources concerning Parkinson's Disease. Articles are chosen on the basis of their medical significance or potential interest. Our overwhelming priority is the facts, regardless of whether they contradict prevailing views or vested interests. Analysis and further information are provided either to explain the background or implications, or to balance misleading claims. If you notice errors or inadequacies, or dispute what is written, or want to propose articles, please e-mail [email protected].









17th July 2014 - New research
SOCIAL PHOBIAS ARE COMMON IN PARKINSON'S DISEASE

Neuropsychiatric Disease and Treatment [2014] 10 : 829-834 (B.K.Gultekin, B.Ozdilek, E.E. Bestepe) Complete abstract

Researchers aimed to investigate the frequency of social phobias in people with Parkinson's Disease. They also explored the relationship between social phobia and the characteristics of Parkinson's Disease, and the frequency of other psychiatric disorders in Parkinson's Disease.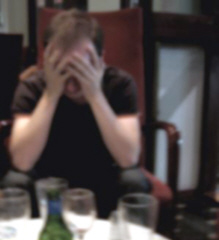 Social phobia (Social anxiety disorder) is a persistent fear about social situations and being around people. Much more than just shyness it can causes intense, overwhelming fear over what may just be an everyday activity like shopping or speaking on the phone. People affected by it may fear doing or saying something they think will be humiliating. For more information go to Social Phobias Social phobia was diagnosed in 42% of people with Parkinson's Disease. Of those, 58% also had depression, 53% also had anxiety, and 17% also had panic disorders. Social phobia was more frequent in : males, early-onset Parkinson's Disease, people with a long duration of Parkinson's Disease, the presence of postural instability, and with the use of a high L-dopa intakes.

Social phobia is frequently observed in Parkinson's Disease. Therefore, the researchers suggest that the assessment of people with Parkinson's Disease patients should always include psychiatric evaluations, particularly for social phobia. For more news go to Parkinson's Disease News.
FOR A PRINTABLE OR WHITE BACKGROUND VERSION OF THIS ARTICLE
CLICK HERE

E-MAIL NOTIFICATION : If you would like to be notified by e-mail when any new articles are added to Parkinson's Disease News, please merely e-mail [email protected] with the message "subscribe". No form of identity is required. E-mail addresses are not used for any other purpose.