Parkinson's Disease News covers all significant new research, reports, books, and resources concerning Parkinson's Disease. Articles are chosen on the basis of their medical significance or potential interest. Our overwhelming priority is the facts, regardless of whether they contradict prevailing views or vested interests. Analysis and further information are provided either to explain the background or implications, or to balance misleading claims. If you notice errors or inadequacies, or dispute what is written, or want to propose articles, please e-mail [email protected].









22nd March 2014 - New research
THE EFFECT OF AGE OF ONSET ON PARKINSON'S DISEASE

Parkinsonism Related Disorders [2014] Feb 22 [Epub ahead of print] (R.Mehanna, S.Moore, J.G.Hou, A.I.Sarwar, E.C.Lai) Complete abstract
The clinical features and development of Parkinson's Disease has been found to differ in many respects according to the age of onset of Parkinson's Disease.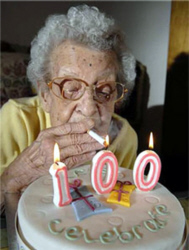 The age of onset can be roughly divided in to young onset (49 years old or younger), middle onset (50 to 69 years old), and late onset (70 years old or later). Data collected included age at symptom onset, year of onset, family history of Parkinson's disease in first and second degree relatives, predominant first symptom, first anti parkinsonian medication prescribed, frequency of L-dopa-induced dyskinesia, therapy related dystonia, therapy related gastrointestinal side effects, hallucinations, dementia, depression and apathy. In numbers, the middle onset was the largest group (51%), followed by those with late onset (39%) and then those with young onset (10%).
Those with young onset were found to have a more frequent family history of Parkinson's disease and longer survival. Symptoms other than tremor were more frequent as the initial symptom of the young onset group. Depression was more frequent in the young onset group than middle onset or old onset. The frequency of tremor as the first symptom increased with advancing age at onset. The frequency of treatment related dyskinesia or dystonia decreased with advancing age at onset. For more news go to Parkinson's Disease News.
FOR A PRINTABLE OR WHITE BACKGROUND VERSION OF THIS ARTICLE
CLICK HERE

E-MAIL NOTIFICATION : If you would like to be notified by e-mail when any new articles are added to Parkinson's Disease News, please merely e-mail [email protected] with the message "subscribe". No form of identity is required. E-mail addresses are not used for any other purpose.