FEBRUARY 2011
27th February 2011 - New research
THE WORST NON-MOTOR SYMPTOMS IN PARKINSON'S DISEASE
Movement Disorders [2010] 25 (15) : 2493-2500 (Gallagher DA, Lees AJ, Schrag A.) Complete abstract

Although muscular movement is the most characteristic symptom of Parkinson's Disease, non-motor symptoms (those that do not concern muscular movement) are increasingly recognised as neglected aspects of Parkinson's Disease. The most common non-motor symptom has been found to be urinary. In order of frequency the most common symptoms are : autonomic dysfunction, particularly urinary and gastrointestinal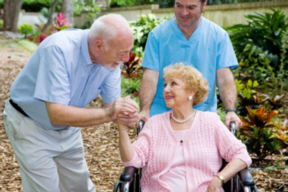 symptoms (84%), mood (74%), fatigue (74%), daytime somnolence (65%), pain (56%), nocturnal sleep problems (55%), and psychosis (55%). Motor fluctuations (57%) and dyskinesia (43%) were associated with worse quality of life. Depression had the strongest association with a lower health related quality of life, then fatigue, thermoregulatory, gastrointestinal, cardiovascular autonomic function, daytime somnolence, and urinary problems. Whilst psychiatric problems are increasingly documented, many symptoms, particularly those perceived as embarrassing or unrelated, remain under reported. In order to refer to this article on its own click here.

23rd February 2011 - New book
MEDIFOCUS GUIDEBOOK ON : PARKINSON'S DISEASE
Medifocus.com (Author), Elliot Jacob (Editor)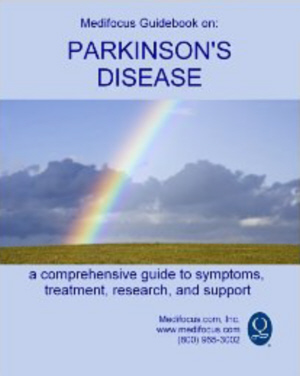 Publisher's description : You will get answers to your questions, including risk factors of Parkinson's Disease, standard and alternative treatment options, leading doctors, hospitals and medical centers that specialize in Parkinson's Disease, results of the latest clinical trials, support groups and additional resources, and promising new treatments on the horizon. This one of a kind Guidebook offers answers to your critical health questions including the latest treatments, clinical trials, and professional level information you can trust and understand culled from the latest peer-reviewed journals; and a unique resource to find leading experts, institutions, and support organizations including contact information and hyperlinks. Click here for more details. For more books concerning Parkinson's Disease go to Parkinson's Disease Books.
21st February 2011 - New research
ROTIGOTINE (NEUPRO) CLINICAL TRIAL RESULTS
Movement Disorders [2011] 26 (1) : 90-99 (Trenkwalder C, Kies B, Rudzinska M, Fine J, Nikl J, Honczarenko K, Dioszeghy P, Hill D, Anderson T, Myllyla V, Kassubek J, Steiger M, Zucconi M, Tolosa E, Poewe W, Surmann E, Whitesides J, Boroojerdi B, Chaudhuri KR) Complete abstract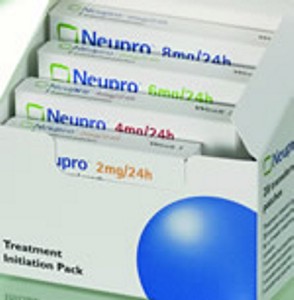 People with Parkinson's Disease who had unsatisfactory early-morning motor symptom control were given either rotigotine (2mg-16mg rotigotine every 24 hours) or a placebo. Neupro® (Rotigotine Transdermal System) is a dopamine agonist that is applied to the skin in order to continuously deliver rotigotine over a 24-hour period. For more information go to Neupro. Movement symptoms improved in comparison to the use of a placebo, but not greatly as was claimed. Sleep improved in comparison to a placebo. The most frequently reported adverse events were nausea (rotigotine 21% v 9% placebo), application site reactions (rotigotine 15% v 4% placebo), and dizziness (rotigotine 10% v 6% placebo).
In April 2008, Neupro was withdrawn from use in the U.S.A. because specific batches of Neupro had deviated from their specification. In June 2009, UCB proposed new refrigerated storage conditions to alleviate crystallization on the patches. UCB has already made progress in reformulation and remains committed to bringing Neupro to U.S. patients. For more information go to the News release. In order to refer to this article on its own click here.
18th February 2011 - New research
THE RISK OF COMPULSIONS IN PARKINSON'S DISEASE
Parkinsonism Related Disorders [2011] Feb 8 [Epub ahead of print] (Hassan A, Bower JH, Kumar N, Matsumoto JY, Fealey RD, Josephs KA, Ahlskog JE) Complete abstract

Dopamine agonist treatment of Parkinson's Disease carries a greatly increased risk of compulsive behaviour. Compulsive behaviour provoked by dopamine agonists often goes undetected in clinical series, especially if they are not specifically enquired about. Of those people with Parkinson's Disease taking dopamine agonists 22% experienced compulsive behaviour, and 16% were pathologic. However, when the analysis was restricted to patients taking dopamine agonist doses that were at least minimally therapeutic, pathological behaviours were documented in 24% of people. The most common form of compulsions caused by dopamine agonists are : gambling (36%), hypersexuality (35%), compulsive spending or shopping (26%), binge eating (17%), compulsive hobbying (12%) and compulsive computer use (9%). The vast majority of affected cases (94%) were concurrently taking Sinemet or the equivalent. Among those with adequate follow up, compulsive behaviours completely or partly resolved when the dopamine agonist dose was reduced or ceased. In order to refer to this article on its own click here.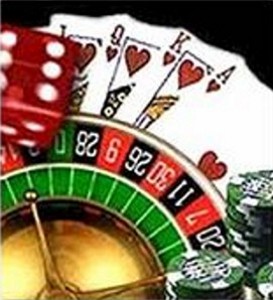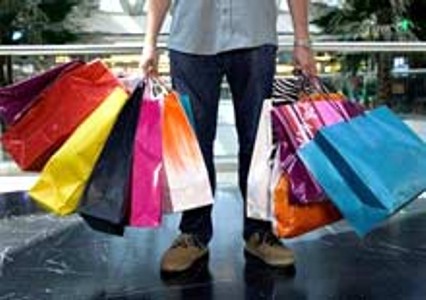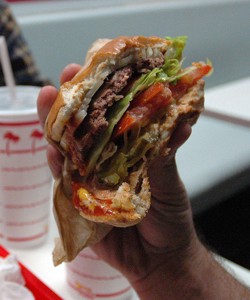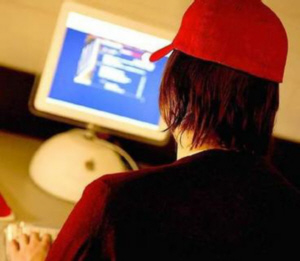 15th February 2011 - New research
PRELADENANT CLINICAL TRIAL RESULTS
The Lancet Neurology, Early Online Publication, 10 February 2011 (Robert A Hauser, Marc Cantillon, Emmanuelle Pourcher, Federico Micheli, Vincent Mok, Marco Onofrj, Susan Huyck, Kenneth Wolski) Complete abstract

Preladenant is an adenosine 2A (A2A) receptor antagonist. Researchers aimed to assess the efficacy and safety of Preladenant in patients with Parkinson's disease and motor fluctuations who were receiving L-dopa and other Parkinson's Disease drugs. Patients were assigned to receive 1mg, 2mg, 5mg, or 10 mg oral Preladenant twice daily, or matching placebo for 12 weeks. There was no significant change as a result of taking 1mg or 2mg of Preladenant.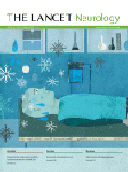 Average daily off time was reduced by 60 minutes using 5mg Preladenant. Average daily off time was reduced by 72 minutes using 10mg Preladenant. The most common adverse events for were worsening of Parkinson's Disease, somnolence, dyskinesia, nausea, constipation, and insomnia. However, the frequency of these adverse events was little different from those people taking the placebo. So it is doubtful whether they are of significance. The authors consequently believe that 5mg Preladenant and 10 mg Preladenant twice daily might be clinically useful to reduce off time in patients with Parkinson's disease and motor fluctuations. For more information go to the News release. In order to refer to this article on its own click here.
12th February 2011 - New product
DISTINGUISHING PARKINSON'S DISEASE USING THE EYES
EyeBrain has announced that its eye-tracking system, Mobile Eye Brain Tracker (EBT), is available for the detection of Parkinson-plus diseases. Parkinson-plus syndromes have additional features that distinguish them from Parkinson's Disease. Different areas of the brain are involved in producing eye movements, and abnormalities that occur can be linked to dysfunction in certain areas of the brain. Results have shown that eye movements provide a more accurate early diagnosis than traditional clinical examinations. The Mobile EBT is non-invasive and costs less than regularly used imaging techniques, such as MRI or x-rays. For more information go to Eye Brain Tracker.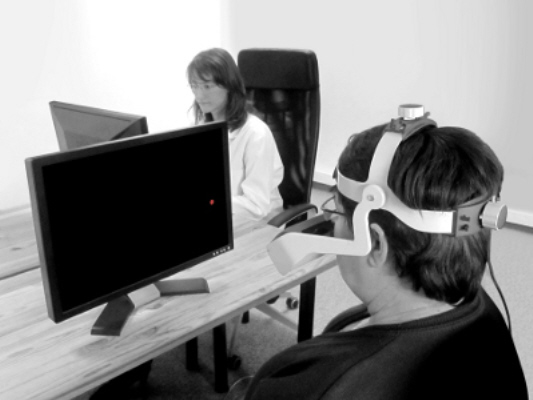 The equipment consists of : a recording device for high-frequency, accurate eye movement measurement, two screens, an introductory computer application for behavioural testing, and an automatic test analysis application. When an eye movement exam is conducted, the tests are displayed on a screen. The subject receives instructions on how to take the tests. The subject's eye movements are recorded while he takes the test. Once the tests are completed, the examiner may conduct a thoroughly automatic analysis, with the option of manually adjusting the results to enhance quality. Based on this analysis, an eye movement report is automatically printed to aid the examiner in diagnosing patients' possible illnesses. In order to refer to this article on its own click here.

9th February 2011 - New research
INTRANASAL STEM CELLS FOR PARKINSON'S DISEASE
Rejuvenation Research [2011] February [ahead of print] (Lusine Danielyan, Richard Schäfer, Andreas von Ameln-Mayerhofer, Felix Bernhard, Stephan Verleysdonk, Marine Buadze, Ali Lourhmati, Tim Klopfer, Felix Schaumann, Barbara Schmid, Christoph Koehle, Barbara Proksch, Robert Weissert, Holger M. Reichardt, Jens van den Brandt, Gayane H. Buniatian, Matthias Schwab, Christoph H. Gleiter, William H. Frey) Complete study
Stem cells have been delivered intranasally (via the nose), as a means of trying to treat Parkinson's Disease. Intranasal administration of stem cells to the brain is a proposed alternative to the current surgical procedures, which place stem cells directly in to the brain. Instead of one surgical operation, the ease of intranasal administration opens up the possibility of chronic stem cell treatment, which would increase the number of cells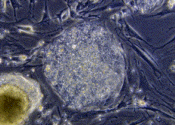 delivered to the brain. Many of the stem cells delivered intranasally survived for at least six months in the brain. The stem cells rapidly migrated to the damaged areas. It is claimed that the method substantially improved motor function in Parkinson's Disease. However, the study was only carried out on rats that did not actually have Parkinson's Disease. For years it had been claimed that stem cell therapy would be able to rid Parkinson's Disease. However, despite stem cell operations now having been carried out around the world, nobody has ever been rid of Parkinson's Disease using stem cell therapy. In order to refer to this article on its own click here.
7th February 2011 - New book
HOW DOES THE DRILL KNOW WHEN TO STOP : LIVING GRACEFULLY THROUGH PARKINSON'S DISEASE
Perry Conrad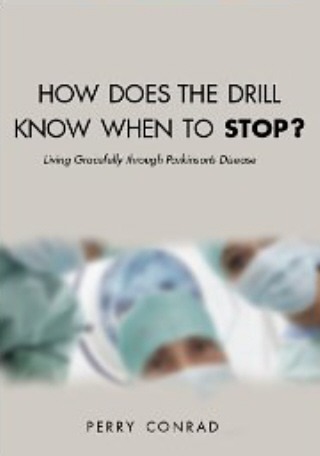 Publisher's description : At forty-one-years-old, Perry Conrad experienced a tremor in his left foot. Conrad consulted a neurologist who confirmed his suspicion: he had Parkinson's disease. In How Does the Drill Know When to Stop?, Conrad shares the insight that allowed him to accept and eventually overcome the limitations of Parkinson's disease and discusses the surgery he underwent seven years later that nearly eliminated his symptoms. If the cross you bear has brought you to your knees, or if you've ever considered your response to the unknown adversity that awaits us all, ask yourself, How Does the Drill Know When to Stop? and discover how past experience can help guide you through the hardship you may face tomorrow. Click here for more details. For more books concerning Parkinson's Disease go to Parkinson's Disease Books.