FEBRUARY 2010
27th February 2010 - New research
THE CHOICE OF DOPAMINE AGONISTS FOR PARKINSON'S DISEASE
Drug Safety [2010] 33 (2) : 147-161 (Kulisevsky J, Pagonabarraga J.) Complete abstract
The tolerability and safety of ropinirole (Requip) in the treatment of Parkinson's Disease, was compared to those of other dopamine agonists (bromocriptine, cabergoline, pramipexole, rotigotine, pergolide), the use of a placebo, and when used alongside L-dopa. Thirty three years worth of clinical trials were assessed. In all the studies included, dopamine agonists, including ropinirole (Requip), exhibited a higher likelihood of adverse events than the use of a placebo. The occurrence of constipation when using ropinirole (Requip) was only 55% of that of bromocriptine (Parlodel), and 25% of that of L-dopa. There was no difference between ropinirole (Requip) and rotigotine (Neupro) regarding constipation and dyskinesia. For nausea, pergolide (Permax) was worse than ropinirole (Requip), but only narrowly. Both were worse than rotigotine (Neupro). All were clearly worse than the use of a placebo. Ropinirole (Requip) was worse than pramipexole (Mirapex) regarding nausea, dizziness, sleepiness and dyskinesia. Worst for hallucinations was pergolide (Permax) then rotigotine (Neupro), then pramipexole (Mirapex), and finally ropinirole (Requip). Hallucinations were far more likely than when taking a placebo. Confusion and constipation were far worse with pramipexole (Mirapex) compared with placebo. In order to refer to this article on its own click here.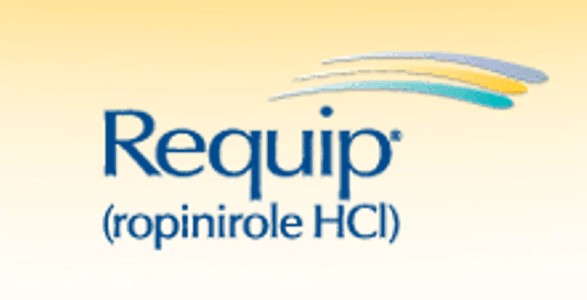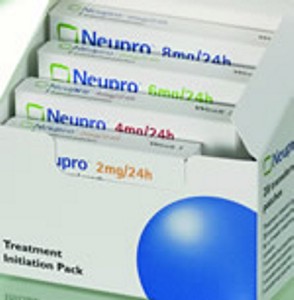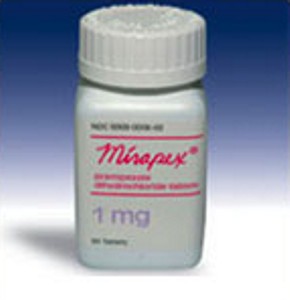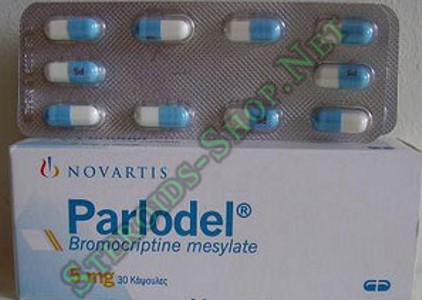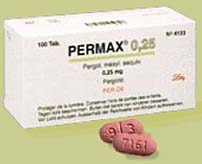 20th February 2010 - News release
THE EFFECT OF IBUPROFEN ON PARKINSON'S DISEASE
It has been widely claimed that Ibuprofen can lessen the risk of Parkinson's Disease. For the full details go to the News release. The research involved 136,474 people who did not have Parkinsonís Disease at the beginning of the research. The study found that regular users of Ibuprofen were 40% less likely to develop Parkinsonís disease than people who did not take Ibuprofen. People who took higher amounts of Ibuprofen were less likely to develop Parkinsonís disease than people who took smaller amounts of the drug. However, the details have not yet been made available for analysis. Frequently, the results of medical research do not match the claims made for them. Ibuprofen is often taken for arthritis or pain. For more information go to Ibuprofen.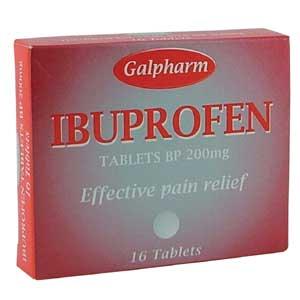 It works by preventing the formation of prostaglandins. However, prostaglandins have nothing at all to do with the biochemistry of Parkinson's Disease. So the full details might show that Ibuprofen has little effect on Parkinson's Disease or that there is only an indirect association. The most comprehensive research concerning the effect of Ibuprofen on Parkinson's Disease assessed studies carried out over 40 years. The effects of Ibuprofen were found to be far less than those of the news release, and statistically could have shown a reduced association with Parkinson's Disease of only 11%. For more details see the Complete abstract. In order to refer to this article on its own click here.
16th February 2010 - New book
NATURAL THERAPIES FOR PARKINSON'S DISEASE
Dr Laurie Mischley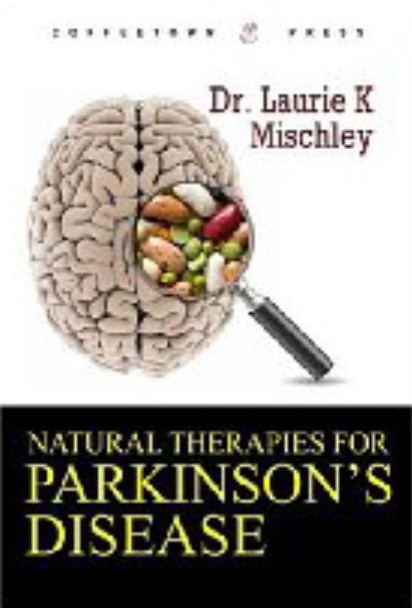 Publisher's description : Many patients seek alternative and complementary options. This book fosters an understanding between conventional and complementary providers. Chapters on : Alpha-Lipoic Acid, Aluminum, Antioxidants, Beta-carotene, Calorie Restriction, Carnitine, Chelation, Cholesterol, Choline, Coenzyme Q-10, Constipation, Creatine, Curcumin (Turmeric), Dairy, DHA (fish oil), Fava Beans, Glutathione, H.pylori (Helicobacter pylori), Homocysteine, Iron, Manganese, Marijuana (Cannabis sativa), Mucuna pruriens, Velvet bean, Cowhage, Niacin, Tea, Vitamin B6, Vitamin D, and other topics. Click here for more details. For more books concerning Parkinson's Disease go to Parkinson's Disease Books.
8th February 2010 - News release
BONE MARROW STEM CELL THERAPY FOR PARKINSON'S DISEASE
For years it was being claimed that stem cell therapy was going to cure Parkinson's Disease. However, stem cell operations being carried out around the world have failed to have such an effect. One of the acclaimed stem cell pioneers eventually caused a worsening of symptoms. In Germany, bone marrow stem cells have been used that have been taken from the same patient.
The treatment begins by collecting a small amount of bone marrow from the patientís hip via thin needle mini-puncture under local anaesthesia. The stem cells are separated from the bone marrow, where they are counted and their vitality is confirmed. The last step consists of inserting a fine spinal needle between the patientís vertebrae and injecting the stem cells into the cerebrospinal fluid, which flows into the brain. The cost for Parkinsonís treatment starts at around 7,545 Euros (over 10,000 U.S. dollars). The XCell-Center in Germany has released results from their follow-up study of 50 Parkinsonís Disease patients. For the full results go to the News release.
Only just over half of the patients showed any improvement at all. Improvement was determined merely as any improvement rather than major improvements. Only 8% of all patients had significant improvement confirmed by their doctor. A greater number, over 10%, actually got worse. Over 90% of the patients had to continue with the use of Parkinson's Disease drugs. Standard assessment tests for Parkinson's Disease, such as the UPDRS do not appear to have been used. Instead, it seems that patients largely assessed themselves even though surgery for Parkinson's Disease is known to be highly affected by the placebo effect. In order to refer to this article on its own click here.


1st February 2010 - New research
THE WORLD'S HIGHEST INCIDENCE OF PARKINSON'S DISEASE
Movement Disorders [2010] Jan 27 [Epub ahead of print] (J.Linder, H.Stenlund, L.Forsgren) Complete abstract

The incidence of Parkinson's Disease is the rate at which people are being newly diagnosed with Parkinson's Disease. The world's highest incidence of Parkinson's Disease has been found to occur in Sweden. The incidence rate is 22.5 per 100,000. In a country the size of the U.S. this equates to 67,000 people being newly diagnosed with Parkinson's Disease every single year. Exceptionally high levels of Parkinson's Disease are usually found to be due to toxicity.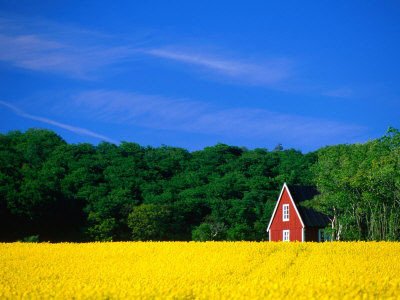 However, in Sweden there is no such apparent cause. Sweden has a high life expectancy. Japan has the highest life expectancy. In both countries there has been a recent escalation in the rates of Parkinson's Disease, most probably due to people living longer in those countries. This suggests that there could soon be a major increase in the number of people with Parkinson's Disease due to increased life expectancy in other countries as well. For every person that has Parkinson's Disease, 10 people alive right now were considered likely to develop it. With increasing life expectancies that number could be far higher. In order to refer to this article on its own click here.