Parkinson's Disease News covers all significant new research, reports, books, and resources concerning Parkinson's Disease. Articles are chosen on the basis of their medical significance or potential interest. Our overwhelming priority is the facts, regardless of whether they contradict prevailing views or vested interests. Analysis and further information are provided either to explain the background or implications, or to balance misleading claims. If you notice errors or inadequacies, or dispute what is written, or want to propose articles, please e-mail [email protected].









7th April 2017 - New research
P2B 001 (RASAGILINE AND PRAMIPEXOLE) FOR PARKINSON'S DISEASE
CLICK HERE
FOR A PRINTABLE OR WHITE BACKGROUND VERSION OF THIS ARTICLE
P2B 001 is a novel combination of (1) slow release and (2) low dose rasagiline and pramipexole for synergistic use in early Parkinson's Disease that is presently in development. For more information go to P2B 001 Rasagiline is a MAO inhibitor for use in treating Parkinson's Disease. For more information go to Rasagiline Pramipexole is a dopamine agonist that is also for use in Parkinson's Disease. For more information go to : Pramipexole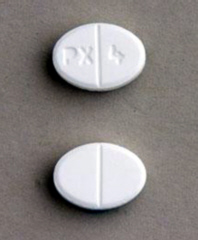 People with early Parkinson's Disease were assessed when taking either : P2B 001 (0.3mg pramipexole / 0.75mg rasagiline), P2B001 (0.6mg pramipexole / 0.75mg rasagiline) or a placebo. The most effective of these was P2B 001 with a higher dose of pramipexole, followed by P2B 001 with a lower dose of pramipexole. Significant benefits were observed for both doses in : Parkinson Disease Quality of Life Scale-39 scores, the UPDRS (Parkinson's Disease) motor score, and activities of daily living. The adverse effects of P2B 001 were comparable to the use of a placebo apart from transient nausea and somnolence, which were more common with P2B 001 treatment. The researchers suggest that P2B 001 offers a promising treatment option for use in early Parkinson's Disease with good clinical efficacy and a low risk of adverse effects, in a way that can not be achieved by taking each drug on their own.
Reference : Movement Disorders [2017] Apr 3 [Epub ahead of print] (C.W.Olanow, K. Kieburtz, M.Leinonen, L.Elmer, N.Giladi, R.A.Hauser, O.S.Klepiskaya, D.L.Kreitzman, M. F.Lew, D.S.Russell, S.Kadosh, P.Litman, H.Friedman, N.Linvah) Complete abstract
For more news go to

Parkinson's Disease News

E-MAIL NOTIFICATION : If you would like to be notified by e-mail when any new articles are added to Parkinson's Disease News, please merely e-mail [email protected] with the message "subscribe". No form of identity is required. E-mail addresses are not used for any other purpose.
THE COMPREHENSIVE GUIDE TO PARKINSON'S DISEASE



The Comprehensive Guide to Parkinson's Disease, which is fully referenced, and over 800 pages long, is the most comprehensive book concerning Parkinson's Disease. It includes the history of Parkinson 's Disease, famous people with Parkinson's Disease, the complete biochemisty of Parkinson's Disease,

its cytology and cytological effects, anatomy and anatomical effects, physiology and physiological effects, symptoms of every system in the body, the diagnosis methods (observational, technological, chemical), biochemical causes, all the toxic causes, all the genetic causes, all the pharmacological causes, all the medical disorders that cause Parkinson's Disease symptoms, its treatments (biochemical, pharmacological, surgical, natural, exercise methods, technological methods), including all those treatments that exist and all those treatments presently being developed, Parkinson's Disease organisations, Parkinson's Disease web sites, and books on Parkinson's Disease nursing.

CLICK HERE FOR MORE DETAILS