Parkinson's Disease News covers all significant new research, reports, books, and resources concerning Parkinson's Disease. Articles are chosen on the basis of their medical significance or potential interest. Our overwhelming priority is the facts, regardless of whether they contradict prevailing views or vested interests. Analysis and further information are provided either to explain the background or implications, or to balance misleading claims. If you notice errors or inadequacies, or dispute what is written, or want to propose articles, please e-mail [email protected].









26th January 2017 - New research
MILD COGNITIVE IMPAIRMENT IN PARKINSON'S DISEASE
CLICK HERE
FOR A PRINTABLE OR WHITE BACKGROUND VERSION OF THIS ARTICLE
Researchers have examined the incidence, progression, and reversion of mild cognitive impairment in people with Parkinson's Disease (PD-MCI). Mild cognitive impairment (MCI) is an intermediate stage between the cognitive decline of normal ageing and the more-serious decline of dementia. It can involve problems with memory (such as forgetting recent events or repeating the same question), language, thinking, and judgement. For more information go to dementia : Dementia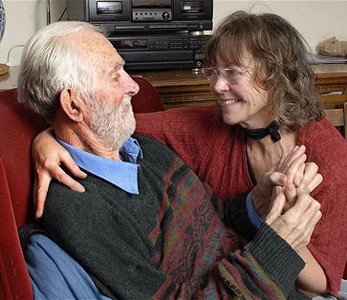 People with Parkinson's Disease were assessed at diagnosis, after 1 year, after 3 years, and after 5 years. At the outset, 20% of them had PD-MCI, after 1 year 30%, after 3 years 43%, and after 5 years almost half of them (49%). Few of those people (7%) who did not have mild cognitive impairment at the outset developed dementia within the next 5 years. Of those that did have mild cognitive impairment at the outset, 39% of them developed dementia within 5 years. Of those that had mild cognitive impairment after 1 year, 59% of them developed dementia within 5 years.
Over 27% of those people with PD-MCI at the outset actually rid their cognitive impairment after 5 years, as did 24% of people who had developed cognitive impairment during the first 5 years. However, they were still far more prone to eventually developing dementia. Although dementia often occurs as Parkinson's Disease worsens, Parkinson's Disease and dementia are biochemically distinct. Dementia is not actually a dopaminergic symptom.
Reference : Neurology [2017] Jan 20 [Epub ahead of print] (K.F.Pedersen, J.P.Larsen, O.B. Tysnes, G.Alves) Complete abstract For more news go to Parkinson's Disease News

E-MAIL NOTIFICATION : If you would like to be notified by e-mail when any new articles are added to Parkinson's Disease News, please merely e-mail [email protected] with the message "subscribe". No form of identity is required. E-mail addresses are not used for any other purpose.