Parkinson's Disease News covers all significant new research, reports, books, and resources concerning Parkinson's Disease. Articles are chosen on the basis of their medical significance or potential interest. Our overwhelming priority is the facts, regardless of whether they contradict prevailing views or vested interests. Analysis and further information are provided either to explain the background or implications, or to balance misleading claims. If you notice errors or inadequacies, or dispute what is written, or want to propose articles, please e-mail [email protected].









12th November 2016 - New research
PEPTOIDS AS A BIOMARKER FOR PARKINSON'S DISEASE
CLICK HERE

FOR A PRINTABLE OR WHITE BACKGROUND VERSION OF THIS ARTICLE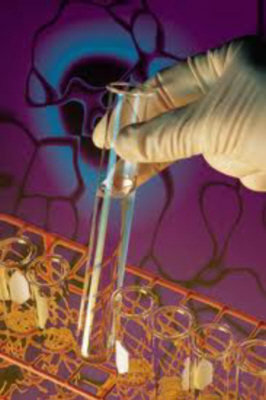 Costly methods of diagnosis such as the SPECT scan or the PET scan are used for the indication of Parkinson's Disease. However, in early Parkinson's Disease a far less costly and relatively non-invasive biomarker would be preferable. Researchers identified a peptoid called PD2, which binds significantly higher levels of IgG3 antibody in those people with Parkinson's Disease. The PD2 peptoid was found to be 68% accurate in identifying Parkinson's Disease, which is less accurate than existing methods. However, PD2 was 84% accurate in identifying new cases of Parkinson's Disease. It is new cases of Parkinson's Disease that existing methods are not so accurate with. PD2 levels are also positively correlated with the United Parkinson's Disease Rating Scale score, which is the primary symptom questionnaire for Parkinson's Disease. So the researchers concluded that PD2 may be useful for the diagnosis of early Parkinson's Disease.
Reference : NPJ Parkinsons Disease [2016] 16012 Epub Jun 23 (U.Yazdani, S.Zaman, L.S.Hynan, L.S.Brown, R.B.Dewey, D.Karp, D.C.German) Complete abstract For more news go to Parkinson's Disease News

E-MAIL NOTIFICATION : If you would like to be notified by e-mail when any new articles are added to Parkinson's Disease News, please merely e-mail [email protected] with the message "subscribe". No form of identity is required. E-mail addresses are not used for any other purpose.