Parkinson's Disease News covers all significant new research, reports, books, and resources concerning Parkinson's Disease. Articles are chosen on the basis of their medical significance or potential interest. Our overwhelming priority is the facts, regardless of whether they contradict prevailing views or vested interests. Analysis and further information are provided either to explain the background or implications, or to balance misleading claims. If you notice errors or inadequacies, or dispute what is written, or want to propose articles, please e-mail [email protected].









22nd October 2016 - New research
L-DOPA INHALER FOR PARKINSON'S DISEASE
CLICK HERE

FOR A PRINTABLE OR WHITE BACKGROUND VERSION OF THIS ARTICLE
CVT-301 is the name of an inhaled version of L-dopa presently being developed for the treatment of Parkinson's Disease. CVT-301 uses the ARCUS inhalation technology, which delivers a reliable and consistent drug dose with a compact, breath actuated inhaler. It uses a dry powder and inhaler combination that is unique in its ability to deliver a large, precise dose independent of inspiratory flow rate from a simple, easy-to-use device suitable for convenient self-administration.
Among people with Parkinson's Disease inhaling CVT-301 as a single 50mg dose during an "off" period, 77% of them showed an increase in plasma L-dopa within 10 minutes.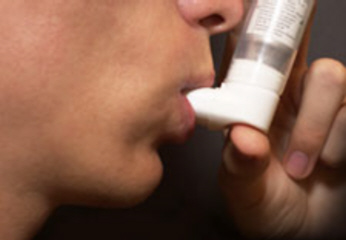 Only 27% of those people with Parkinson's Disease taking oral carbidopa/levodopa reached the same levels. The improvements in motor function were seen as quickly as 5 and 15 minutes after administration, which were the earliest assessment times. So the effect may have been even quicker. The most common adverse event was a cough. However, all cough events were mild to moderate, occurred at the time of inhalation, resolved rapidly, and became less frequent after initial dosing. Less common adverse effects were dizziness and headache. There were no adverse effects on cardiovascular or lung function.
The speed of effect of the L-dopa inhaler and its limited adverse effects could enable it to be widely used when a rapid effect on Parkinson's Disease is required.
Reference : Science Translational Medicine [2016] 8 (360) : 360ra136 (M.M.Lipp, R. Batycky, J.Moore, M.Leinonen, M.I.Freed) Complete abstract For more news go to Parkinson's Disease News

E-MAIL NOTIFICATION : If you would like to be notified by e-mail when any new articles are added to Parkinson's Disease News, please merely e-mail [email protected] with the message "subscribe". No form of identity is required. E-mail addresses are not used for any other purpose.