Parkinson's Disease News covers all significant new research, reports, books, and resources concerning Parkinson's Disease. Articles are chosen on the basis of their medical significance or potential interest. Our overwhelming priority is the facts, regardless of whether they contradict prevailing views or vested interests. Analysis and further information are provided either to explain the background or implications, or to balance misleading claims. If you notice errors or inadequacies, or dispute what is written, or want to propose articles, please e-mail [email protected].









21st August 2016 - New research
NASAL GEL MAGNIFIES PARKINSON'S DISEASE DRUG EFFECTS
CLICK HERE

FOR A PRINTABLE OR WHITE BACKGROUND VERSION OF THIS ARTICLE
A nasal gel has been developed that can greatly increase the bioavailability of ropinirole. Ropinirole (Requip), which is a dopamine agonist for the treatment of Parkinson's Disease, normally has low bioavailability when it is taken orally. For more information go to : Ropinirole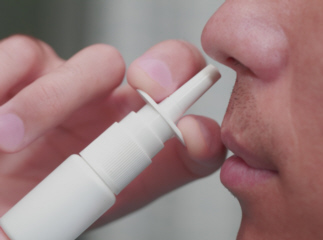 Thermoreversible nasal gels were prepared and formulations were evaluated for various parameters such as gelling time, gelling temperature, gel strength, adhesive force, diffusion, and bioavailability. Formulations displayed gelling at nasal temperature and the time was found to be less than the time taken to clear the gel. The time the gel spent nasally increased due to mucoadhesion and increased gel strength. The nasal gel formulations showed drug release between 56% and 100% within 5 hours. The gel also had a protective effect on the mucosa unlike plain ropinirole which showed evidence of moderate cellular damage.
The bioavailability of ropinirole in the brain was increased by five times when administered nasally using the gel when compared to intravenous administration. Thermoreversible nasal gel was consequently found to be a promising means of increased drug delivery for Parkinson's Disease.
Reference : Drug Development and Industrial Pharmacy [2016] Aug 17 : 1-34 [Epub ahead of print] (M.Rao, D.K.Agrawal, C.Shirsath Complete abstract For more news go to Parkinson's Disease News

E-MAIL NOTIFICATION : If you would like to be notified by e-mail when any new articles are added to Parkinson's Disease News, please merely e-mail [email protected] with the message "subscribe". No form of identity is required. E-mail addresses are not used for any other purpose.