Parkinson's Disease News covers all significant new research, reports, books, and resources concerning Parkinson's Disease. Articles are chosen on the basis of their medical significance or potential interest. Our overwhelming priority is the facts, regardless of whether they contradict prevailing views or vested interests. Analysis and further information are provided either to explain the background or implications, or to balance misleading claims. If you notice errors or inadequacies, or dispute what is written, or want to propose articles, please e-mail [email protected].









20th July 2016 - New research
ULTRASOUND ELASTOGRAPHY - NEW MEANS OF ASSESSING RIGIDITY IN PARKINSON'S DISEASE
CLICK HERE

FOR A PRINTABLE OR WHITE BACKGROUND VERSION OF THIS ARTICLE
Ultrasound elastography is a means of assessing the mechanical properties of tissue, by applying stress and detecting tissue displacement using ultrasound. It provides information on tissue stiffness. For more information go to : Ultrasound Elastography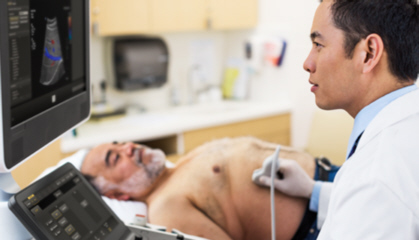 Ultrasound shear wave elastography has been used to assess muscle stiffness in people with Parkinson's Disease. The assessments were made by assessing the biceps of people with Parkinson's Disease.Around Ultrasound shear wave elastography of the longitudinal biceps brachii was performed on 46 people with Parkinson's Disease and 31 healthy controls The mean Young's modulus was 59 kPa in remarkably symptomatic arms, 47 kPa in mildly symptomatic arms, and 24 kPa in healthy controls. A significant difference was found between healthy controls and all people with Parkinson's Disease.
The distinctiveness of the results enable Ultrasound shear wave elastography to be used as a quantitative assessment of muscle stiffness in people with Parkinson's Disease.
Reference : Clinical Imaging [2016] 40 (6) : 1075-1080 (L.J.Du, W.He, L.G. Cheng, S.Li, Y.S.Pan, J.Gao) Complete abstract For more news go to Parkinson's Disease News

E-MAIL NOTIFICATION : If you would like to be notified by e-mail when any new articles are added to Parkinson's Disease News, please merely e-mail [email protected] with the message "subscribe". No form of identity is required. E-mail addresses are not used for any other purpose.