Parkinson's Disease News covers all significant new research, reports, books, and resources concerning Parkinson's Disease. Articles are chosen on the basis of their medical significance or potential interest. Our overwhelming priority is the facts, regardless of whether they contradict prevailing views or vested interests. Analysis and further information are provided either to explain the background or implications, or to balance misleading claims. If you notice errors or inadequacies, or dispute what is written, or want to propose articles, please e-mail [email protected].









16th July 2016 - News release
ONGENTYS - NEW COMT INHIBITOR FOR PARKINSON'S DISEASE
CLICK HERE

FOR A PRINTABLE OR WHITE BACKGROUND VERSION OF THIS ARTICLE
The European Commission has approved Ongentys (opicapone) for use alongside preparations of L-dopa and dopa decarboxylase inhibitors (such as Sinemet and Madopar) in people with Parkinson's Disease who have end-of-dose motor fluctuations, and who cannot be stabilised on those combinations. Opicapone is a new COMT inhibitor. COMT inhibitors aim to maintain dopamine levels for longer.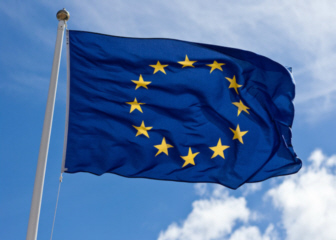 Two studies were carried out on people with Parkinson's Disease. In the first study, off periods were shortened by 117 minutes (nearly 2 hours) by taking Ongentys 50 mg, compared with 96 minutes (over 1 and a half hours) by taking the COMT inhibitor entacapone, and 56 minutes (less than 1 hour) by taking a placebo. In the second study, off periods were shortened by 119 minutes using Ongentys 50 mg, compared with 64 minutes in patients taking placebo. Therefore, Ongentys (opicapone) was found to be more effective than entacapone, which is presently the most widely used COMT inhibitor.
The most common adverse effects are disorders of the nervous system (brain and spinal cord). Among these, dyskinesia may affect around 2 in 10 people.
For more information go to the Ongentys page at the : European Medicines Agency Ongentys For more news go to Parkinson's Disease News

E-MAIL NOTIFICATION : If you would like to be notified by e-mail when any new articles are added to Parkinson's Disease News, please merely e-mail [email protected] with the message "subscribe". No form of identity is required. E-mail addresses are not used for any other purpose.