Parkinson's Disease News covers all significant new research, reports, books, and resources concerning Parkinson's Disease. Articles are chosen on the basis of their medical significance or potential interest. Our overwhelming priority is the facts, regardless of whether they contradict prevailing views or vested interests. Analysis and further information are provided either to explain the background or implications, or to balance misleading claims. If you notice errors or inadequacies, or dispute what is written, or want to propose articles, please e-mail [email protected].









16th June 2016 - New research
MIRROR MOVEMENTS IN PARKINSON'S DISEASE
CLICK HERE

FOR A PRINTABLE OR WHITE BACKGROUND VERSION OF THIS ARTICLE
Over 95% of people with Parkinson's Disease have been found to experience mirror movement. Mirror movement is a condition in which intentional movements of one side of the body are mirrored by involuntary movements of the other side. For example, when an affected individual makes a fist with the right hand, the left hand makes a similar movement. Mirror movements mainly involve upper limbs, especially the hands and fingers. For more information go to : Mirror movements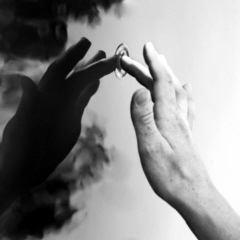 Around 90% or more of people with Parkinson's Disease exhibit mirror movements. Mirror movements are often reported in early Parkinson's Disease. There is a trend towards mirror movements when the symptoms of Parkinson's Disease are less severe not more severe. Mirror movements are usually a clinical feature of the unaffected or less affected side in mild Parkinson's Disease. A previous study found that mirror movements were actually less common in people with Parkinson's Disease.
Mirror movements reflect an abnormal enhancement of the "physiological mirroring" that can be observed in normal circumstances during complex and effortful tasks. It was hypothesized that, in Parkinson's Disease, enhanced mirroring is caused by a failure of basal ganglia output to support the cortical network that is responsible for the execution of strictly unimanual movements. Expression of overt mirror movement may be due to the combination of enhanced motor cortex excitability and an earlier onset of activation in the mirror hand.
Reference : Journal of Neurological Science [2016] 366 : 171-176 (P. Chatterjee, R.Banerjee, S.Choudhury, B.Mondal, M.U.Kulsum, K. Chatterjee, H.Kumar) Complete abstract For more news go to Parkinson's Disease News

E-MAIL NOTIFICATION : If you would like to be notified by e-mail when any new articles are added to Parkinson's Disease News, please merely e-mail [email protected] with the message "subscribe". No form of identity is required. E-mail addresses are not used for any other purpose.