Parkinson's Disease News covers all significant new research, reports, books, and resources concerning Parkinson's Disease. Articles are chosen on the basis of their medical significance or potential interest. Our overwhelming priority is the facts, regardless of whether they contradict prevailing views or vested interests. Analysis and further information are provided either to explain the background or implications, or to balance misleading claims. If you notice errors or inadequacies, or dispute what is written, or want to propose articles, please e-mail [email protected].









3rd June 2016 - News report
MUHAMMAD ALI HAS DIED WITH PARKINSON'S DISEASE
CLICK HERE

FOR A PRINTABLE OR WHITE BACKGROUND VERSION OF THIS ARTICLE
Muhammad Ali (1942-2016), the three time World Heavyweight boxing champion, has died with Parkinson's Disease. He was hospitalized on 2nd June 2016 with a respiratory condition. His condition was initially described as fair. However, the following day his condition worsened and he was placed on life support. His condition did not improve. Late on 3rd June 2016 it was announced that Muhammad Ali had died at the age of 74. A funeral will be held in his hometown of Louisville, Kentucky.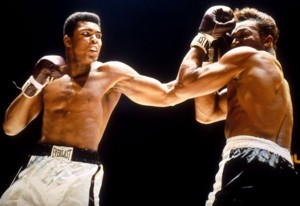 Muhammad Ali became Olympic champion in 1960 at the Rome Olympics. In 1964 he became the youngest world heavyweight champion by beating Sonny Liston. In 1967, Muhammad Ali was stripped of his world heavyweight title for refusing to be drafted into the U.S. Army, because of his conscientious objections. Muhammad Ali was allowed to resume boxing again in 1970. In 1974 he regained the world heavyweight title by beating George Foreman, and retained it the following year against Joe Frazier. In 1978 he lost the title to Leon Spinks but regained it the same year before relinquishing the title that year. His last contest was in 1981.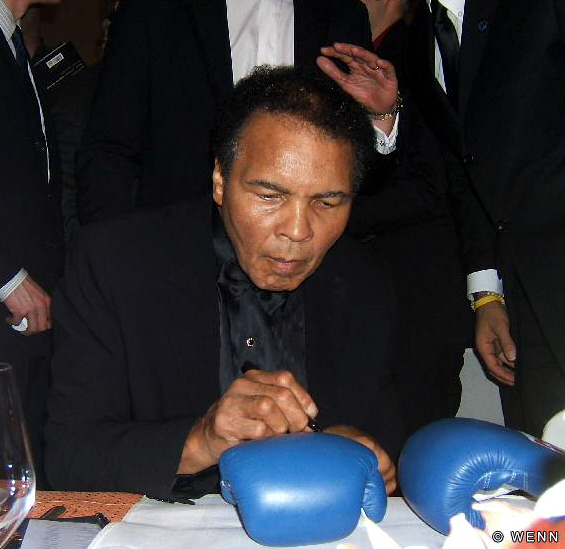 Muhammad Ali was diagnosed with Parkinson's Syndrome in 1984 at the age of 42. In 1996, with very apparent Parkinsonian symptoms, he lit the flame at the Summer Olympics in Atlanta. In 1997 he set up The Muhammad Ali Parkinson Center to help people with Parkinson's Disease. In 2012, Muhammad Ali was a bearer of the Olympic Flag during the opening ceremonies of the 2012 Summer Olympics in London. He was helped to his feet to stand before the flag due to the deterioration of his Parkinson's Disease rendering him unable to carry it into the stadium. After further deteriorations in his health over the following years he died at the age of 74. For more news go to Parkinson's Disease News

E-MAIL NOTIFICATION : If you would like to be notified by e-mail when any new articles are added to Parkinson's Disease News, please merely e-mail [email protected] with the message "subscribe". No form of identity is required. E-mail addresses are not used for any other purpose.