Parkinson's Disease News covers all significant new research, reports, books, and resources concerning Parkinson's Disease. Articles are chosen on the basis of their medical significance or potential interest. Our overwhelming priority is the facts, regardless of whether they contradict prevailing views or vested interests. Analysis and further information are provided either to explain the background or implications, or to balance misleading claims. If you notice errors or inadequacies, or dispute what is written, or want to propose articles, please e-mail [email protected].









6th May 2016 - New research
BRADYPHRENIA IN PARKINSON'S DISEASE
CLICK HERE

FOR A PRINTABLE OR WHITE BACKGROUND VERSION OF THIS ARTICLE
Bradyphrenia is mental slowness. Bradyphrenia can consist of slowness of thought, impaired attention and motivation, lack of spontaneity, and inflexibility. Bradyphrenia was well known to occur in Parkinson's Disease. For the first time researchers have assessed how prevalent bradyphrenia is in Parkinson's Disease and what causes it.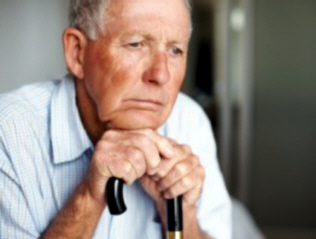 Bradyphrenia was found to occur in as many as half of people with Parkinson's Disease. Between 11% and 51% of people with Parkinson's Disease were found to exhibit mental slowness by performing significantly worse on neuro- psychological tests including tests of attention and executive function. However, bradyphrenia was found to be uncommon in people with Parkinson's Disease who did not also have dementia or depression. The results suggest that the depression or dementia that often accompanies Parkinson's Disease is the cause of the bradyphrenia.
Bradyphrenia in Parkinson's disease may also reflect advancing age because the effects of age may be greater in some cases than the effects of basal ganglia disease once motor dysfunction has been allowed for. However, he dopamine system through the medial forebrain bundle projecting from the ventral tegmental area to the nucleus accumbens, ventral striatum (limbic striatum) and the cortex is associated with bradyphrenia.
Reference : Journal of Clinical and Experimental Neuropsychology [2016] May 1 : 1-9 [Epub ahead of print] (T.T.Vlagsma, J.Koerts, O.Tucha, H.T.Dijkstra, A.A.Duits, T.van Laar, J.M.Spikman) Complete abstract For more news go to Parkinson's Disease News

E-MAIL NOTIFICATION : If you would like to be notified by e-mail when any new articles are added to Parkinson's Disease News, please merely e-mail [email protected] with the message "subscribe". No form of identity is required. E-mail addresses are not used for any other purpose.