Parkinson's Disease News covers all significant new research, reports, books, and resources concerning Parkinson's Disease. Articles are chosen on the basis of their medical significance or potential interest. Our overwhelming priority is the facts, regardless of whether they contradict prevailing views or vested interests. Analysis and further information are provided either to explain the background or implications, or to balance misleading claims. If you notice errors or inadequacies, or dispute what is written, or want to propose articles, please e-mail [email protected].









25th April 2016 - New research
"EARLY MORNING OFF" IN PARKINSON'S DISEASE
CLICK HERE

FOR A PRINTABLE OR WHITE BACKGROUND VERSION OF THIS ARTICLE
Early Morning Off (EMO) is a lengthy delay in the therapeutic effect of the initial dose of an oral medication in the morning. Early Morning Off (EMO) is a symptom experienced by people at every stage of Parkinson's Disease. However, few studies have assessed how common it is, leaving the extent of its impact almost completely unknown. For a graph showing the effects of EMO go to : Early Morning Off
EMO occurs as there is a delay in the effect of the initial dose of oral medication, possibly due to gastroparesis. Gastroparesis is a chronic condition in which the stomach cannot empty itself in the normal way. For more information go to : Gastroparesis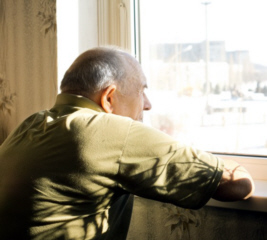 The analysis assessed the responses from 2205 completed surveys. People with Parkinson's Disease who felt they had EMO amounted to around 80%, with 37% of them stating that EMO was a daily occurrence. The prevalence of EMO increased as Parkinson's Disease worsened. However, even 52% of people with early Parkinson's Disease had EMO. The Quality of Life of those with EMO was also significantly reduced and the odds of caregivers feeling a sense of burden was higher. The prevalence of EMO in the survey results was high, and significantly lowered the persons Quality of Life. EMO was also observed in the early stages of Parkinson's Disease.
Reference : Reference : Journal of Neurological Science [2016] 364 : 1-5 (R.Onozawa, J.Tsugawa, Y.Tsuboi, J.Fukae, T.Mishima, S.Fujioka) Complete abstract For more news go to Parkinson's Disease News

E-MAIL NOTIFICATION : If you would like to be notified by e-mail when any new articles are added to Parkinson's Disease News, please merely e-mail [email protected] with the message "subscribe". No form of identity is required. E-mail addresses are not used for any other purpose.