Parkinson's Disease News covers all significant new research, reports, books, and resources concerning Parkinson's Disease. Articles are chosen on the basis of their medical significance or potential interest. Our overwhelming priority is the facts, regardless of whether they contradict prevailing views or vested interests. Analysis and further information are provided either to explain the background or implications, or to balance misleading claims. If you notice errors or inadequacies, or dispute what is written, or want to propose articles, please e-mail [email protected].









6th April 2016 - New research
THE EMOTIONAL EFFECTS OF DBS ON PARKINSON'S DISEASE
CLICK HERE

FOR A PRINTABLE OR WHITE BACKGROUND VERSION OF THIS ARTICLE
Researchers assessed the effect of Deep Brain Stimulation (DBS) on anxiety, depression and psychosis. Deep Brain Stimulation involves the use of electrodes that are implanted into the brain and connected to a small electrical device that can be externally programmed. DBS can reduce the need for L-dopa and related drugs, which in turn decreases the dyskinesias that are a common side effect of L-dopa. DBS helps to alleviate fluctuations of symptoms and reduce tremors, slowness of movements, and gait problems. DBS requires careful programming of the stimulator device. For more information go to : Deep Brain Stimulation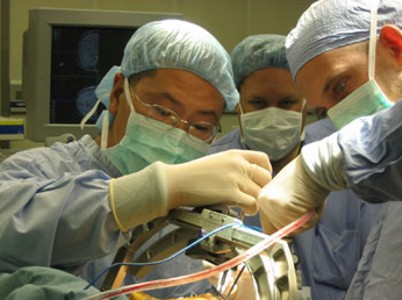 Improvement of depression and anxiety was apparent after DBS, and was more pronounced in the short-term, an effect that seems to decline in later assessments. Concerning depression, DBS was more effective than medical treatment. However, with anxiety, medical treatments were found to be more effective than DBS. The pattern and course of depression and anxiety following DBS is not clear, although both seem to improve in the short-term. The risk of psychosis remains fairly constant throughout the first five years after DBS implantation. Results suggest that most psychoses occurring postoperatively are independent of DBS implantation and stimulation settings.
References : Acta Medica Portuguesa [2014] 27 (3) : 372-382 (M.I.Couto, A.Monteiro, A.Oliveira, N.Lunet, J.Massano) Complete abstract Neurosurgical Focus [2015] 38 (6) : E5 (A.A.Qureshi, J.J.Cheng, A.N.Sunshine, A.Wu, G.M.Pontone, N.Cascella, F.A.Lenz, S.E.Grill, W.S.Anderson) Complete abstract For more news go to Parkinson's Disease News

E-MAIL NOTIFICATION : If you would like to be notified by e-mail when any new articles are added to Parkinson's Disease News, please merely e-mail [email protected] with the message "subscribe". No form of identity is required. E-mail addresses are not used for any other purpose.