Parkinson's Disease News covers all significant new research, reports, books, and resources concerning Parkinson's Disease. Articles are chosen on the basis of their medical significance or potential interest. Our overwhelming priority is the facts, regardless of whether they contradict prevailing views or vested interests. Analysis and further information are provided either to explain the background or implications, or to balance misleading claims. If you notice errors or inadequacies, or dispute what is written, or want to propose articles, please e-mail [email protected].









23rd December 2015 - New research
PARKINSON'S DISEASE GENE SUPPRESSES CANCER
CLICK HERE

FOR A PRINTABLE OR WHITE BACKGROUND VERSION OF THIS ARTICLE
Melanoma incidence is higher in people affected by Parkinson's Disease but the genetic link shared by both diseases was unknown. The Parkin gene (PARK2) is often mutated in Parkinson's Disease and is consequently sometimes a genetic cause of Parkinson's Disease. However, PARK2 is also a tumor suppressor gene both of melanoma predisposition and progression. Melanoma is a form of skin cancer more common in Parkinson's Disease. For more information go to : Melanoma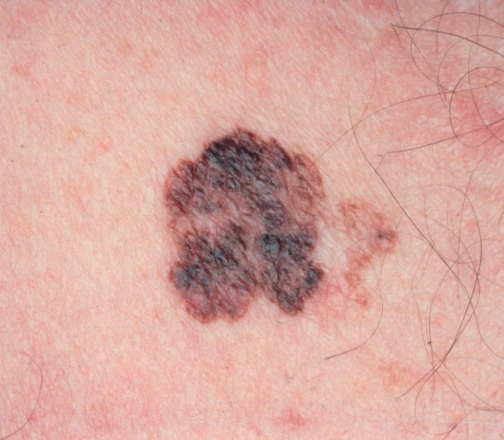 The An in-depth analysis of the PARK2 (Parkin) gene showed that mutations were present far more often in Parkinson's Disease, making Parkinson's Disease nearly four times more likely. The formation of the Parkin gene occurs in melanocytes but not in most cells in which there is melanoma. The formation of the Parkin gene in melanoma cell lines resulted in a drastic reduction of cell proliferation. Inhibition of the Parkin gene in melanocytes stimulated their proliferation.
The results show an important role for the Parkin gene (PARK2), not only in Parkinson's Disease, but also as a tumor suppressor both in melanoma predisposition and progression, which could explain the association between Parkinson's Disease and melanoma.
Reference : Journal of the National Cancer Institute [2015] 108 (3) pii : djv340 (H.H.Hu, C.Kannengiesser, S.Lesage, J.André, S.Mourah, L.Michel, V.Descamps, N.Basset-Seguin, M.Bagot, A.Bensussan, C.Lebbé, L.Deschamps, P.Saiag, M.T.Leccia, B.Bressac-de- Paillerets, A.Tsalamlal, R.Kumar, S.Klebe, B.Grandchamp, N.Andrieu-Abadie, L.Thomas, A.Brice, N.Dumaz, N.Soufir) Complete abstract For more news go to Parkinson's Disease News

E-MAIL NOTIFICATION : If you would like to be notified by e-mail when any new articles are added to Parkinson's Disease News, please merely e-mail [email protected] with the message "subscribe". No form of identity is required. E-mail addresses are not used for any other purpose.