Parkinson's Disease News covers all significant new research, reports, books, and resources concerning Parkinson's Disease. Articles are chosen on the basis of their medical significance or potential interest. Our overwhelming priority is the facts, regardless of whether they contradict prevailing views or vested interests. Analysis and further information are provided either to explain the background or implications, or to balance misleading claims. If you notice errors or inadequacies, or dispute what is written, or want to propose articles, please e-mail [email protected].









10th September 2015 - New research
DROXIDOPA - PARKINSON'S DISEASE CLINICAL TRIAL RESULTS
CLICK HERE

FOR A PRINTABLE OR WHITE BACKGROUND VERSION OF THIS ARTICLE
Although it normally has completely different uses, including orthostatic hypotension, the prodrug droxidopa has been found to reduce the symptoms of Parkinson's Disease. Droxidopa is a synthetic amino acid precursor. It can pass the blood brain barrier and form noradrenaline and adrenaline, which are derivatives of L-dopa and dopamine. Droxidopa is marketed as Northera. For more information go to : Droxidopa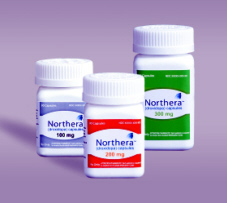 The use of droxidopa in Parkinson's Disease was compared to the use of a placebo. The two groups were comparable in all respects. After two weeks and also nearly two months Parkinson's Disease symptoms scores were significantly different from the outset. Individual motor symptoms such as stiffness, resting tremor, and alternate hand motion were also significantly improved with the use of droxidopa, suggesting that droxidopa is effective in improving rigidity, tremor and alternate motion of hand.
Droxidopa was effective as symptomatic adjunct therapy, and significantly improved motor function and activities of daily living. On the way to forming noradrenaline and adrenaline, it must therefore have dopaminergic activity.
Reference : Parkinsonism and Related Disorders [2015] Aug 21 [Epub ahead of print] (S. Zhao, R.Cheng, J.Zheng, Q.Li, J.Wang, W.Fan, L.Zhang, Y.Zhang, H.Li, S.Liu) Complete abstract For more news go to Parkinson's Disease News

E-MAIL NOTIFICATION : If you would like to be notified by e-mail when any new articles are added to Parkinson's Disease News, please merely e-mail [email protected] with the message "subscribe". No form of identity is required. E-mail addresses are not used for any other purpose.