Parkinson's Disease News covers all significant new research, reports, books, and resources concerning Parkinson's Disease. Articles are chosen on the basis of their medical significance or potential interest. Our overwhelming priority is the facts, regardless of whether they contradict prevailing views or vested interests. Analysis and further information are provided either to explain the background or implications, or to balance misleading claims. If you notice errors or inadequacies, or dispute what is written, or want to propose articles, please e-mail [email protected].









5th July 2015 - New research
ARTISTS HAVE A GREATLY REDUCED RISK OF PARKINSON'S DISEASE
CLICK HERE

FOR A PRINTABLE OR WHITE BACKGROUND VERSION OF THIS ARTICLE
Artists have been found to have a greatly reduced risk of Parkinson's Disease that is way below that known for any other occupation.

These new results are consistent with those famous people known to have had Parkinson's Disease. Of those, the only famous artist was the Spanish artist Salvador Dalí (1904-1989). Even then, his diagnosis is dubious because his near-senile wife had allegedly been giving him a dangerous cocktail of unprescribed medicines that damaged his nervous system.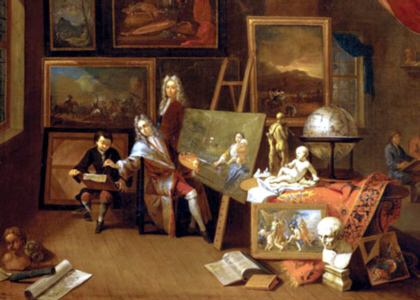 A reduced risk of Parkinson's Disease was found for men with an artistic occupation late in life that was only 14% of normal. However, being an artist as a first occupation made the likelihood of developing Parkinson's Disease far more likely than that but at 72% still less likely than normal. Conventional occupations showed no increased likelihood of Parkinson's Disease apart from farming, in which Parkinson's Disease was 2.7 times more likely, most probably because of pesticide use. Although artistic occupations late in life are associated with a greatly reduced risk it is probable that because higher dopamine levels are required for visual creativity, that people whose dopamine levels are low, as they are in Parkinson's Disease, would be less inclined to be artistic visually.
Reference : Journal of Neurology [2015] Jul 3 [Epub ahead of print] (C.A.Haaxma, G.F. Borm, D.van der Linden, A.C.Kappelle, B.R.Bloem) Complete abstract For more news go to Parkinson's Disease News

E-MAIL NOTIFICATION : If you would like to be notified by e-mail when any new articles are added to Parkinson's Disease News, please merely e-mail [email protected] with the message "subscribe". No form of identity is required. E-mail addresses are not used for any other purpose.