Parkinson's Disease News covers all significant new research, reports, books, and resources concerning Parkinson's Disease. Articles are chosen on the basis of their medical significance or potential interest. Our overwhelming priority is the facts, regardless of whether they contradict prevailing views or vested interests. Analysis and further information are provided either to explain the background or implications, or to balance misleading claims. If you notice errors or inadequacies, or dispute what is written, or want to propose articles, please e-mail [email protected].









2nd July 2015 - New research
ANTI-EPILEPTIC IMPROVES WEARING-OFF IN PARKINSON'S DISEASE
CLICK HERE

FOR A PRINTABLE OR WHITE BACKGROUND VERSION OF THIS ARTICLE
Zonisamide, despite being an anti-epileptic, reduced "off" time in Parkinson's Disease during clinical trials. Zonisamide is presently being assessed for use in the treatment of Parkinson's Disease. Zonisamide activates dopamine biosynthesis by increasing the level of mRNA of tyrosine hydroxylase, which is the enzyme responsible for dopamine formation. For more information on zonisamide go to : Zonisamide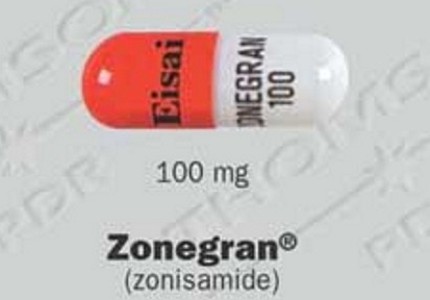 To determine the efficacy of zonisamide for the treatment of "off" time in Parkinson's Disease, people with Parkinson's Disease who had wearing-off received a placebo for 4 weeks and were then treated for 12 weeks with either 25mg per day zonisamide, 50 mg per day zonisamide, or placebo, in addition to their previous therapy. The "off" time significantly reduced by 45 minutes when taking 50mg zonisamide per day. Although the incidence of somnolence was just a bit higher for zonisamide, the incidences of other adverse events, including dyskinesia or hallucinations, for zonisamide were comparable to those of only a placebo.
The study provides evidence that confirms the efficacy of zonisamide 50 mg per day for reduction in "off" time in people with Parkinson's Disease with wearing-off phenomena.

Reference : Movement Disorders [2015] Jun 12 [Epub ahead of print] (M.Murata, K. Hasegawa, I.Kanazawa, J.Fukasaka, K.Kochi, R.Shimazu) Complete abstract For more news go to Parkinson's Disease News

E-MAIL NOTIFICATION : If you would like to be notified by e-mail when any new articles are added to Parkinson's Disease News, please merely e-mail [email protected] with the message "subscribe". No form of identity is required. E-mail addresses are not used for any other purpose.