Parkinson's Disease News covers all significant new research, reports, books, and resources concerning Parkinson's Disease. Articles are chosen on the basis of their medical significance or potential interest. Our overwhelming priority is the facts, regardless of whether they contradict prevailing views or vested interests. Analysis and further information are provided either to explain the background or implications, or to balance misleading claims. If you notice errors or inadequacies, or dispute what is written, or want to propose articles, please e-mail [email protected].









30th April 2015 - New research
NEW GENETIC CAUSE OF PARKINSON'S DISEASE
CLICK HERE

FOR A PRINTABLE OR WHITE BACKGROUND VERSION OF THIS ARTICLE
A new genetic cause of Parkinson's Disease has been discovered called CHCHD2. CHCHD2 is associated with the development of Parkinson's Disease. Most genetic causes of Parkinson's Disease do not inevitably cause Parkinson's Disease but make the person affected more likely to develop Parkinson's Disease.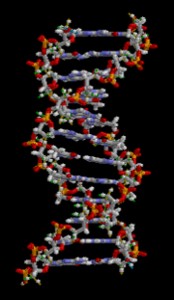 The full name of the genetic cause is : Coiled-coil-helix-coiled-coil- helixdomain containing 2. The gene is on the Chromosome 7p11.2. The function of the gene is to mediate oxygen-dependent expression of cytochrome c oxidase subunit 4-2 gene expression. The researchers do not know how this function inclines somebody towards Parkinson's Disease. The type of inheritance is autosomal dominant, which means that if the abnormal gene is inherited from only one parent you can get the disease. Often, one of the parents may also have the disease. This gene is associated with an increased likelihood of Parkinsons' Disease.
There are now at least 32 known genetic causes of Parkinson's Disease : PARK 1 to 3, PARK 4 to 20, Tyrosine Hydroxylase deficiency, Aromatic L-amino acid decarboxylase deficiency, CHCHD2, CYP2D6, DRD2. DRD3, GLIS1, LINGO1, MAPT, NRA42, PITX3, RIT2, STH. Details of individual genes can freely accessed accessed at the NCBI database
Reference : The Lancet Neurology [2015] 14 (3) : 274-282 (M.Funayama, K.Ohe, T.Amo, N.Furuya, J.Yamaguchi, S.Saiki, Y.Li, K.Ogaki, M.Ando, H.Yoshino, H.Tomiyama, K.Nishioka, K.Hasegawa, H.Saiki, W.Satake, K.Mogushi, R.Sasaki, Y.Kokubo, S.Kuzuhara, T.Toda, Y.Mizuno, Y.Uchiyama, K.Ohno, N.Hattori) Complete abstract For more news go to Parkinson's Disease News

E-MAIL NOTIFICATION : If you would like to be notified by e-mail when any new articles are added to Parkinson's Disease News, please merely e-mail [email protected] with the message "subscribe". No form of identity is required. E-mail addresses are not used for any other purpose.