Parkinson's Disease News covers all significant new research, reports, books, and resources concerning Parkinson's Disease. Articles are chosen on the basis of their medical significance or potential interest. Our overwhelming priority is the facts, regardless of whether they contradict prevailing views or vested interests. Analysis and further information are provided either to explain the background or implications, or to balance misleading claims. If you notice errors or inadequacies, or dispute what is written, or want to propose articles, please e-mail [email protected].









23rd February 2015 - New research
EFFECT OF RESISTANCE TRAINING ON PARKINSON'S DISEASE
CLICK HERE

FOR A PRINTABLE OR WHITE BACKGROUND VERSION OF THIS ARTICLE
Resistance training is any exercise that causes the muscles to contract against an external resistance with the expectation of increases in strength, tone, mass, and/or endurance. The external resistance can be weights, dumbbells, your own body weight, or any other objects that are heavy enough to cause the muscles to contract. For more information go to : Resistance training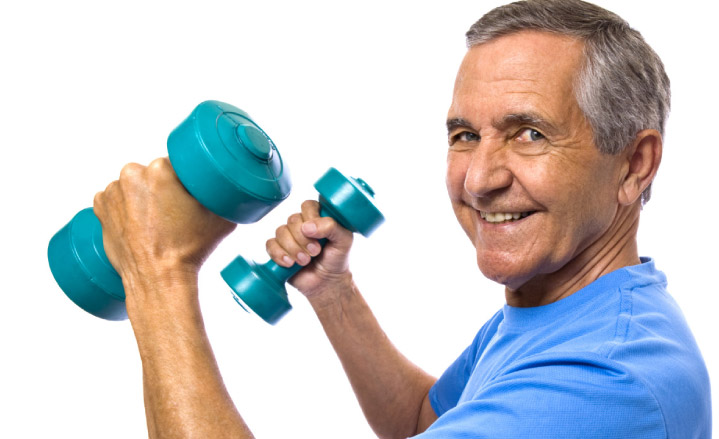 Seven electronic databases were systematically searched for studies from 1946 to 2014 for the effect of resistance training on Parkinson's Disease. Seven studies, comprising of 401 participants with early to advanced Parkinson's Disease were included. The analyses demonstrated significant effects (from a possible range of effect from -1.00 to +1.00) in favour of resistance training compared to non-resistance training or no training at all for : muscle strength (+0.61), parkinsonian motor symptoms (+0.48), and balance (+0.36). There was no significant effect on : gait, balance confidence and quality of life.
This review demonstrated that moderate intensity progressive resistance training, 2 to 3 times per week over 8 to 10 weeks, can result in significant strength, balance and motor symptom gains in people with early to moderate Parkinson's Disease.
Reference : Clinical Rehabilitation [2015] Feb 17 [Epub ahead of print] (C.L.Chung, S. Thilarajah, D.Tan) Complete abstract For more news go to Parkinson's Disease News

E-MAIL NOTIFICATION : If you would like to be notified by e-mail when any new articles are added to Parkinson's Disease News, please merely e-mail [email protected] with the message "subscribe". No form of identity is required. E-mail addresses are not used for any other purpose.