Parkinson's Disease News covers all significant new research, reports, books, and resources concerning Parkinson's Disease. Articles are chosen on the basis of their medical significance or potential interest. Our overwhelming priority is the facts, regardless of whether they contradict prevailing views or vested interests. Analysis and further information are provided either to explain the background or implications, or to balance misleading claims. If you notice errors or inadequacies, or dispute what is written, or want to propose articles, please e-mail [email protected].









18th January 2015 - New research
HYDROCARBONS INCREASE THE RISK OF PARKINSON'S DISEASE
CLICK HERE

FOR A PRINTABLE OR WHITE BACKGROUND VERSION OF THIS ARTICLE
Exposure to hydrocarbons has been found to significantly increase the likelihood of developing Parkinson's Disease. This was based on by far the largest assessment of its kind. Prior to this study there had not been a consensus concerning hydrocarbons as a cause of Parkinson's Disease.

Hydrocarbon poisoning such as that of benzene and petroleum usually occurs accidentally by their inhalation or ingestion. Sources of hydrocarbons include : natural gas, cooking gas, petrol, gasoline. For more information go to : Hydrocarbon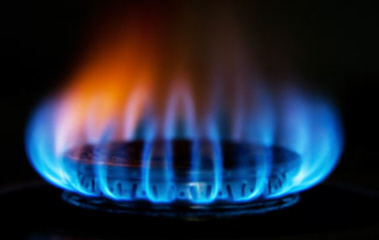 People with Parkinson's Disease were assessed according to several factors including their previous working exposure to hydrocarbons. Thirteen case controlled studies were made use of in assessing the likelihood of developing Parkinson's Disease. Hydrocarbon exposure increased the likelihood of Parkinson's Disease by 1.32 times normal. Occupational exposure of hydrocarbons increased the likelihood of developing Parkinson's Disease to 1.61 times normal. The biochemical cause of the association was not proposed.
This systematic review supports a positive association between hydrocarbon exposure and Parkinson's Disease. In some people the likelihood of devloping Parkinson's Disease was four times normal. A more emphatic relationship may have been obtained if the degree of exposure was also considered.
Reference : Parkinsonism Related Disorders [2014] Dec 26 [Epub ahead of print] (O.Palin, C.Herd, K.E.Morrison, A.C.Jagielski, K.Wheatley, G.N.Thomas, C.E.Clarke) Complete abstract For more news go to Parkinson's Disease News

E-MAIL NOTIFICATION : If you would like to be notified by e-mail when any new articles are added to Parkinson's Disease News, please merely e-mail [email protected] with the message "subscribe". No form of identity is required. E-mail addresses are not used for any other purpose.