Parkinson's Disease News covers all significant new research, reports, books, and resources concerning Parkinson's Disease. Articles are chosen on the basis of their medical significance or potential interest. Our overwhelming priority is the facts, regardless of whether they contradict prevailing views or vested interests. Analysis and further information are provided either to explain the background or implications, or to balance misleading claims. If you notice errors or inadequacies, or dispute what is written, or want to propose articles, please e-mail [email protected].









12th December 2014 - New research
AMPHETAMINES INCREASE THE RISK OF PARKINSON'S DISEASE
CLICK HERE

FOR A PRINTABLE OR WHITE BACKGROUND VERSION OF THIS ARTICLE
Previous neurotoxicity findings raised concerns that Amphetamines and Methamphetamines might damage dopaminergic neurons, resulting in dopamine-related medical disorders such as Parkinson's Disease. However, despite widespread use of methamphetamines and other amphetamine type stimulants little was known about the long-term medical consequences of their abuse and dependence.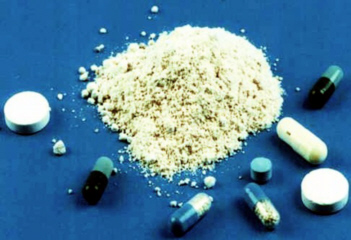 A retrospective design was used to examine medical records from 1996 until 2011. Patients were divided between (1) Amphetamine and Methamphetamine users, (2) Cocaine users, (3) those people that have not been exposed to drugs or alcohol. They were assessed to see if they were at an increased risk of developing either (1) Parkinson's Disease, or (2) Parkinson's Disease / Parkinsonism / Essential Tremor when compared to people that did not take drugs. In Methamphetamine and Amphetamine users there was a nearly three fold increased risk of Parkinson's Disease, thereby indicating them as a cause of Parkinson's Disease. However, Cocaine users did not show any elevated risk of Parkinson's Disease.
The greatly increased likelihood of developing Parkinson's Disease probably occurs because of the long term effect of amphetamines on the dopamine receptors, which they affect.
Reference : Drug and Alcohol Dependence [2014] Nov 16 [Epub ahead of print] (K.Curtin, A.E.Fleckenstein, R.J.Robison, M.J.Crookston, K.R.Smith, G.R.Hanson) Complete abstract For more news go to Parkinson's Disease News

E-MAIL NOTIFICATION : If you would like to be notified by e-mail when any new articles are added to Parkinson's Disease News, please merely e-mail [email protected] with the message "subscribe". No form of identity is required. E-mail addresses are not used for any other purpose.