Parkinson's Disease News covers all significant new research, reports, books, and resources concerning Parkinson's Disease. Articles are chosen on the basis of their medical significance or potential interest. Our overwhelming priority is the facts, regardless of whether they contradict prevailing views or vested interests. Analysis and further information are provided either to explain the background or implications, or to balance misleading claims. If you notice errors or inadequacies, or dispute what is written, or want to propose articles, please e-mail [email protected].









28th September 2014 - New research
WEARING OFF IN PARKINSON'S DISEASE
CLICK HERE

FOR A PRINTABLE OR WHITE BACKGROUND VERSION OF THIS ARTICLE
Parkinsonism Related Disorders [2014] 20 (2) : 204-211 (F.Stocchi, A.Antonini, P.Barone, M.Tinazzi, M.Zappia, M.Onofrj, S.Ruggieri, L.Morgante, U.Bonuccelli, L.Lopiano, P. Pramstaller, A.Albanese, M.Attar, V.Posocco, D.Colombo, G.Abbruzzese) Complete abstract
Wearing off of the effect of drugs for Parkinson's Disease has been found to occur far earlier and in more people with Parkinson's Disease than previously assumed. Wearing off is very individual and there is no standard time frame for when this may occur or which symptoms are experienced. For more information go to Wearing off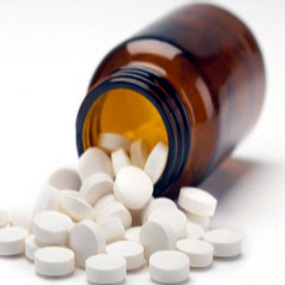 Neurologists found that there was wearing off in 57% of people with Parkinson's Disease. However, when this was assessed by the patients themselves, there was found to be wearing off in 67% of people with Parkinson's Disease. Even in people who had Parkinson's Disease for less than 2.5 years there was wearing off in 21% of people when assessed by neurologists and in 41% when patients assessed themselves. The most frequent wearing off symptoms were slowness of movements (55%) and reduced dexterity (48%). Those factors most associated with wearing off were : younger age, female gender, severer symptoms, and duration of treatment.
Wearing Off is already common in the early stages of Parkinson's Disease and is underestimated by routine neurological clinical evaluation. The effect of Parkinson's Disease drugs is therefore often relatively short lived. For more news go to Parkinson's Disease News

E-MAIL NOTIFICATION : If you would like to be notified by e-mail when any new articles are added to Parkinson's Disease News, please merely e-mail [email protected] with the message "subscribe". No form of identity is required. E-mail addresses are not used for any other purpose.