Parkinson's Disease News covers all significant new research, reports, books, and resources concerning Parkinson's Disease. Articles are chosen on the basis of their medical significance or potential interest. Our overwhelming priority is the facts, regardless of whether they contradict prevailing views or vested interests. Analysis and further information are provided either to explain the background or implications, or to balance misleading claims. If you notice errors or inadequacies, or dispute what is written, or want to propose articles, please e-mail [email protected].









11th September 2014 - New research
ENTACAPONE EFFICACY IN PARKINSON'S DISEASE
CLICK HERE

FOR A PRINTABLE OR WHITE BACKGROUND VERSION OF THIS ARTICLE
Acta Neurologica Scandinavica [2014] Sep 3 [Epub ahead of print] (M.Kuoppamäki, M. Vahteristo, J.Ellmén, K.Kieburtz) Complete abstract

A retrospective analysis of randomised, double-blind, placebo-controlled clinical trials of entacapone show that it improves Parkinson's Disease symptoms but often at the expense of dyskinesia or nausea. Entacapone is marketed as Comtan. In combination with L-dopa and carbidopa (the active constituents of Sinemet) Entacapone is marketed as Stalevo. For more information go to Comtan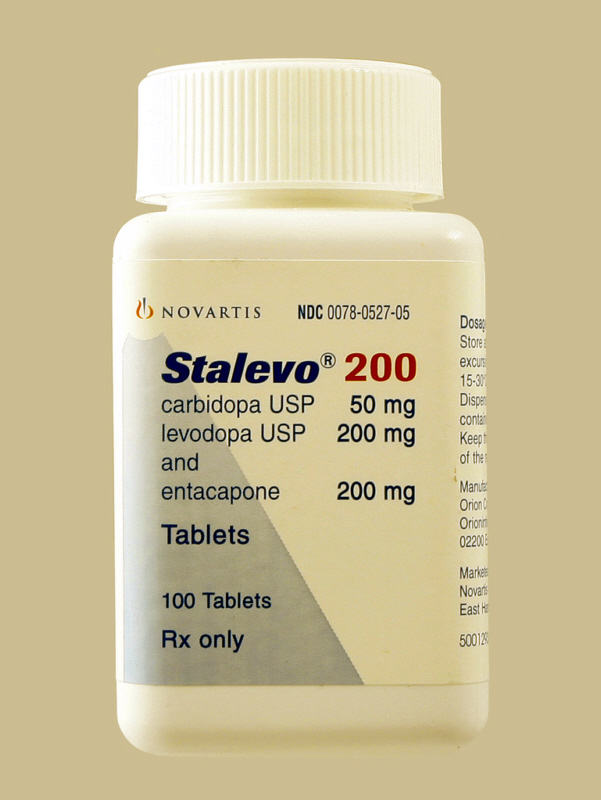 Entacapone improved daily OFF and ON times by 0.8 hours (48 minutes) compared with a placebo. People taking entacapone also did better in the standard Parkinson's Disease symptom questionnaire the UPDRS II, UPDRS III, and also global evaluation. Similar benefits of entacapone were seen in subgroups of patients with and without dopamine agonists or selegiline. Entacapone was generally well tolerated. Dyskinesia and nausea were more frequently reported by people taking entacapone, with 25% getting dyskinesia and 14% getting nausea. There was no difference in reports of hallucinations.

The researchers suggest that results of this pooled analysis of entacapone clinical trials potentially serve as a useful benchmarking data for new therapies, especially those including L-dopa, in people with advanced Parkinson's Disease. For more news go to Parkinson's Disease News

E-MAIL NOTIFICATION : If you would like to be notified by e-mail when any new articles are added to Parkinson's Disease News, please merely e-mail [email protected] with the message "subscribe". No form of identity is required. E-mail addresses are not used for any other purpose.