Parkinson's Disease News covers all significant new research, reports, books, and resources concerning Parkinson's Disease. Articles are chosen on the basis of their medical significance or potential interest. Our overwhelming priority is the facts, regardless of whether they contradict prevailing views or vested interests. Analysis and further information are provided either to explain the background or implications, or to balance misleading claims. If you notice errors or inadequacies, or dispute what is written, or want to propose articles, please e-mail [email protected].









29th July 2014 - New research
DISCOVERY OF NEW PARKINSON'S DISEASE GENETIC FACTORS
CLICK HERE

FOR A PRINTABLE OR WHITE BACKGROUND VERSION OF THIS ARTICLE
Nature Genetics [2014] (27 July) (M.A.Nalls, N.Pankratz, C.M.Lill, C.B.Do, D.G. Hernandez, M.Saad, A.L.De Stefano, E.Kara, J.Bras, M.Sharma, C.Schulte, M.F.Keller, S.Arepalli, C.Letson, C.Edsall, H.Stefansson, X.Liu, H.Pliner, J.H.Lee, R.Cheng, et al) Complete abstract

Six new genetic risk factors for Parkinson's Disease have been discovered. Scientists have identified more than two dozen genetic risk factors involved in Parkinson's Disease, including six that had not previously been reported.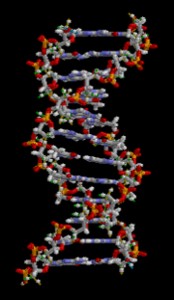 They conducted an extensive analysis of Parkinson's Disease genetic studies. Twenty six sites were identified as having a significant genetic association with Parkinson's Disease. These and six additional sites that had previously not been reported were then tested. In total, they identified and replicated 28 independent risk variants for Parkinson's disease across 24 loci (positions on the gene). Although the effect of each individual genetic risk was found to be small, a risk profile analysis showed that there was a substantial cumulative risk of developing Parkinson's Disease because of them. The risk was actually tripled when several genetic risk factors occurred simultaneously.
Their results suggested that the more variants a person has the greater the risk, which is up to three times higher for developing Parkinson's Disease in some cases. Genetic causes of Parkinson's Disease usually make Parkinson's Disease more likely rather than inevitable. Although genetic causes of Parkinson's Disease are uncommon the actual prevalence is unknown. For more news go to Parkinson's Disease News

E-MAIL NOTIFICATION : If you would like to be notified by e-mail when any new articles are added to Parkinson's Disease News, please merely e-mail [email protected] with the message "subscribe". No form of identity is required. E-mail addresses are not used for any other purpose.