Parkinson's Disease News covers all significant new research, reports, books, and resources concerning Parkinson's Disease. Articles are chosen on the basis of their medical significance or potential interest. Our overwhelming priority is the facts, regardless of whether they contradict prevailing views or vested interests. Analysis and further information are provided either to explain the background or implications, or to balance misleading claims. If you notice errors or inadequacies, or dispute what is written, or want to propose articles, please e-mail [email protected].









27th July 2014 - New research
NASAL DELIVERY OF PARKINSON'S DISEASE TREATMENT

Expert opinion on drug delivery [2014] 11 (6) : 827-842 (S.Md, S.Haque, M.Fazil, M. Kumar, S.Baboota, J.K.Sahni, J.Ali) Complete abstract
Researchers evaluated whether prepared nanoparticles would be able to target Parkinson's Disease treatments to the brain via the nasal route, thereby enhancing their bioavailability. They tested the method using an optimised nanoformulation of the dopamine agonist bromocriptine for direct nose-to-brain delivery.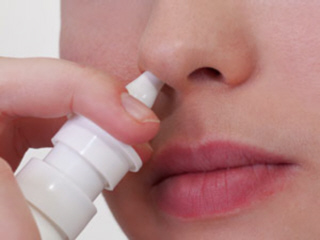 The percentage accuracy observed for intra-day and inter-day batch samples was very high. Bromocriptine was found to be stable in all exposed conditions. Bromocriptine nanoparticles also showed greater retention into the nostrils for about four hours. Direct bromocriptine nanoparticle nose-to-brain transport was shown to then bypass the blood-brain barrier. Most importantly, bromocriptine nanoparticles administered nasally showed significantly high dopamine concentrations.
The researchers concluded that Nanoparticle drug delivery system could be potentially used as a nose-to-brain drug delivery carrier for improving the existing means of treating Parkinson's Disease. For more news go to Parkinson's Disease News
FOR A PRINTABLE OR WHITE BACKGROUND VERSION OF THIS ARTICLE
CLICK HERE

E-MAIL NOTIFICATION : If you would like to be notified by e-mail when any new articles are added to Parkinson's Disease News, please merely e-mail [email protected] with the message "subscribe". No form of identity is required. E-mail addresses are not used for any other purpose.