Parkinson's Disease News covers all significant new research, reports, books, and resources concerning Parkinson's Disease. Articles are chosen on the basis of their medical significance or potential interest. Our overwhelming priority is the facts, regardless of whether they contradict prevailing views or vested interests. Analysis and further information are provided either to explain the background or implications, or to balance misleading claims. If you notice errors or inadequacies, or dispute what is written, or want to propose articles, please e-mail [email protected].









16th May 2014 - New research
THE EFFECT OF ACUPUNCTURE IN PARKINSON'S DISEASE
Journal of Neurological Science [2014] Apr 24 [Epub ahead of print] (H.J.Kim, B.S.Jeon) Complete abstract
A comprehensive review was carried out to assess the evidence from recent clinical studies regarding the efficacy of acupuncture on Parkinson's Disease. Acupuncture is an ancient Chinese form of medicine in which fine needles are inserted and manipulated into the skin at certain points on the body for therapeutic purposes. For more information go to Acupuncture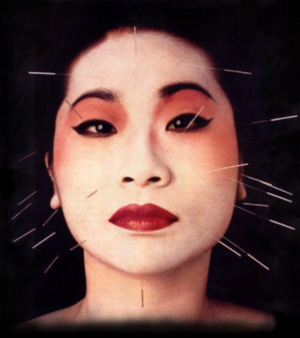 Eleven suitable studies were indentified. Two randomized clinical trials failed to show any benefit. The other study did not show beneficial effects of needle acupuncture. Three randomized clinical trials that assessed effects of acupuncture in addition to conventional drugs reported beneficial effects of acupuncture. However, there was no control acupuncture group in those studies. Two uncontrolled studies showed significant positive effects of acupuncture, while other two uncontrolled clinical trials failed. Safety and tolerability were reported only in five clinical trials. No studies evaluated the long lasting effects of acupuncture following cessation of the treatment.
The number of clinical trials, their total sample size, and the way they were carried out, were not enough to prove the favorable effects of acupuncture. So far the evidence for the effectiveness of acupuncture for treating Parkinson's Disease is not convincing. For more news go to Parkinson's Disease News.
FOR A PRINTABLE OR WHITE BACKGROUND VERSION OF THIS ARTICLE
CLICK HERE

E-MAIL NOTIFICATION : If you would like to be notified by e-mail when any new articles are added to Parkinson's Disease News, please merely e-mail [email protected] with the message "subscribe". No form of identity is required. E-mail addresses are not used for any other purpose.