Parkinson's Disease News covers all significant new research, reports, books, and resources concerning Parkinson's Disease. Articles are chosen on the basis of their medical significance or potential interest. Our overwhelming priority is the facts, regardless of whether they contradict prevailing views or vested interests. Analysis and further information are provided either to explain the background or implications, or to balance misleading claims. If you notice errors or inadequacies, or dispute what is written, or want to propose articles, please e-mail [email protected].









2nd April 2014 - New clinical trial
ISRADIPINE BEING TESTED FOR PARKINSON'S DISEASE

After proving relatively safe in a study funded by The Michael J.Fox Foundation, Isradipine is moving to Phase III testing of its effect on Parkinson's Disease thanks to a $23 million grant from the National Institute of Health. They hope to enrol more than 300 participants at 56 clinical sites throughout North America. For more information go to The Michael J.Fox Foundation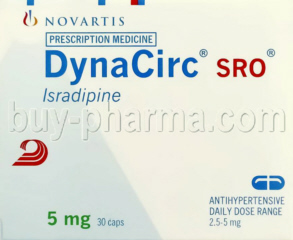 Isradipine is a calcium channel blocker that is marketed as Dynacirc. Dynacirc is a drug that is prescribed to treat high blood pressure. For more information concerning Dynacirc go to Medline Plus
The basis for the clinical trial is that data from large studies found that there was a lower incidence of Parkinson's Disease among those people who took Israpidine.
However, when Isradioine was tested in Phase II clinical trials in people who had Parkinson's Disease Isradipine caused side effects. The most common adverse events were peripheral edema and dizziness. Isradipine also failed to have any significant effect on Parkinson's Disease symptoms. For more information go to the Phase II clinical trial
In order to effectively treat Parkinson's Disease effectively dopamine formation must be increased but, even in theory, calcium channel blockers can not do that. For more news go to Parkinson's Disease News.
FOR A PRINTABLE OR WHITE BACKGROUND VERSION OF THIS ARTICLE
CLICK HERE

E-MAIL NOTIFICATION : If you would like to be notified by e-mail when any new articles are added to Parkinson's Disease News, please merely e-mail [email protected] with the message "subscribe". No form of identity is required. E-mail addresses are not used for any other purpose.