Parkinson's Disease News covers all significant new research, reports, books, and resources concerning Parkinson's Disease. Articles are chosen on the basis of their medical significance or potential interest. Our overwhelming priority is the facts, regardless of whether they contradict prevailing views or vested interests. Analysis and further information are provided either to explain the background or implications, or to balance misleading claims. If you notice errors or inadequacies, or dispute what is written, or want to propose articles, please e-mail [email protected].









28th March 2014 - New research
COENZYME Q10 HAS NO EFFECT IN PARKINSON'S DISEASE

JAMA Neurology [2014] Mar 24 [Epub ahead of print] (M.F.Beal, D.Oakes, I.Shoulson, C. Henchcliffe, W.R.Galpern, et al) Complete abstract
Coenzyme Q10, an antioxidant that has been widely used for Parkinson's Disease has been found to have no significant effect. Coenzyme Q10 (CoQ10) is a supplement, which supports mitochondrial function in the neurons, and has been claimed to slow the progression of Parkinson's Disease. For more information go to Medline Plus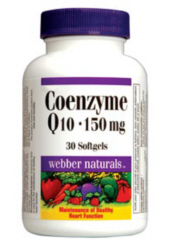 People with Parkinson's Disease were given either a placebo, 1200mg of CoQ10 per day, or 2400mg of CoQ10 per day. All of them were also given 1200 IU per day of vitamin E. Participants were observed for 16 months or until a disability requiring dopaminergic treatment. The treatments were well tolerated with no safety concerns. However, the worsening of Parkinson's Disease was actually related to the higher Coenzyme Q10 dose. Those taking no Coenzyme Q10 worsened by 6.9 points on the UPDRS. Those taking 1200mg worsened by 7.5 points. Those taking 2400mg worsened by 8.0 points. So Coenzyme Q10 was not only not beneficial it appeared, if anything, to be detrimental.
In previous studies Coenzyme Q10 was found to be ineffective in Parkinson's Disease in daily doses of 200mg, 300mg, 400mg, 600mg, and 800mg. Only one Coenzyme Q10 study has ever shown any improvement in Parkinson's Disease, using 360mg, but the effects were mild and were only assessed for four weeks. Daily doses of 300mg, 600mg and 1200 mg failed to improve the symptoms of Parkinson's Disease but reduced the rate of deterioration. For more news go to Parkinson's Disease News.
FOR A PRINTABLE OR WHITE BACKGROUND VERSION OF THIS ARTICLE
CLICK HERE

E-MAIL NOTIFICATION : If you would like to be notified by e-mail when any new articles are added to Parkinson's Disease News, please merely e-mail [email protected] with the message "subscribe". No form of identity is required. E-mail addresses are not used for any other purpose.