Parkinson's Disease News covers all significant new research, reports, books, and resources concerning Parkinson's Disease. Articles are chosen on the basis of their medical significance or potential interest. Our overwhelming priority is the facts, regardless of whether they contradict prevailing views or vested interests. Analysis and further information are provided either to explain the background or implications, or to balance misleading claims. If you notice errors or inadequacies, or dispute what is written, or want to propose articles, please e-mail [email protected].









23rd March 2014 - New research
PARKINSON'S DISEASE INCREASES THE RISK OF INJURIES

European Journal of Neurology [2014] Mar 17 [Epub ahead of print] (H.C.Wang, C.C.Lin, C.I.Lau, A,Chang, F.C.Sung, C.H.Kao) Complete abstract
People with Parkinson's Disease have been found to increase their likelihood of most accidental injuries, especially head injuries. The risk of injury increases with age.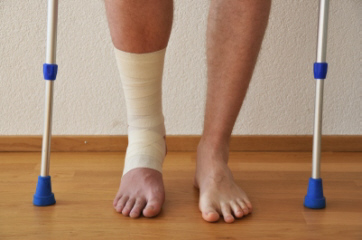 People with Parkinson's Disease were found to have the following increased likelihood of injuries times what is normal : head injury 1.9, bone fracture and dislocation 1.4, all injuries 1.3, injury to spinal cord, plexus and nerves 1.25, superficial injuries and contusions 1.20, burns 1.0.
The injury risk for those people with Parkinson's Disease who were 69-79 years old was significantly higher than those who were 50-69 years old.
So people with Parkinson's Disease demonstrate a significantly elevated risk of developing all accidental injury types except injuries caused by burns. The risk of injury increases as age increases. For more news go to Parkinson's Disease News.
FOR A PRINTABLE OR WHITE BACKGROUND VERSION OF THIS ARTICLE
CLICK HERE

E-MAIL NOTIFICATION : If you would like to be notified by e-mail when any new articles are added to Parkinson's Disease News, please merely e-mail [email protected] with the message "subscribe". No form of identity is required. E-mail addresses are not used for any other purpose.