Parkinson's Disease News covers all significant new research, reports, books, and resources concerning Parkinson's Disease. Articles are chosen on the basis of their medical significance or potential interest. Our overwhelming priority is the facts, regardless of whether they contradict prevailing views or vested interests. Analysis and further information are provided either to explain the background or implications, or to balance misleading claims. If you notice errors or inadequacies, or dispute what is written, or want to propose articles, please e-mail [email protected].









4th March 2014 - New research
THE EFFECT OF MILD BRAIN INJURY ON PARKINSON'S DISEASE

Archives of Physical Medicine and Rehabilitation [2014] 95 (3S) : S238-S244 (C.Marras, C.A.Hincapiť, V.L. Kristman, C.Cancelliere, S.Soklaridis, A.Li, J.Borg, J.L.Geijerstam, J.D. Cassidy) Complete abstract
Researchers assessed all of the studies concerning the risk of Parkinson's Disease after mild traumatic brain injury. Sixty-five studies were eligible and reviewed, but only five of these with a low risk of bias were accepted as scientifically admissible.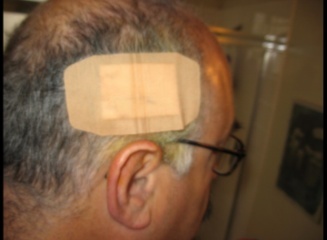 One of the five studies showed a significant association between Mild traumatic brain injury and Parkinson's Disease. It was found to be 1.5 times more likely. However, the likelihood decreased when the time between the injury and Parkinson's Disease diagnosis was greater. The other four studies did not find any association. So the available evidence argues against a causal association between Mild traumatic brain injury and Parkinson's Disease. Although Parkinson's Disease is often claimed to be due to the loss or damage of the cells involved in Parkinson's Disease not a single study has ever shown this to be true. For more news go to Parkinson's Disease News.
FOR A PRINTABLE OR WHITE BACKGROUND VERSION OF THIS ARTICLE
CLICK HERE

E-MAIL NOTIFICATION : If you would like to be notified by e-mail when any new articles are added to Parkinson's Disease News, please merely e-mail [email protected] with the message "subscribe". No form of identity is required. E-mail addresses are not used for any other purpose.