Parkinson's Disease News covers all significant new research, reports, books, and resources concerning Parkinson's Disease. Articles are chosen on the basis of their medical significance or potential interest. Our overwhelming priority is the facts, regardless of whether they contradict prevailing views or vested interests. Analysis and further information are provided either to explain the background or implications, or to balance misleading claims. If you notice errors or inadequacies, or dispute what is written, or want to propose articles, please e-mail [email protected].









23rd January 2014 - New review
RESPIRATORY PROBLEMS IN PARKINSON'S DISEASE

The excessive muscle contraction that Parkinson's Disease causes can affect the muscles that control respiration. Consequently, the breathing rate in Parkinson's Disease can often not be sustained as well, and breathing efficiency can be reduced [1]. There is often abnormal ventilatory control despite normal lung volumes and flows [2]. Respiratory muscle strength and endurance also are decreased [3].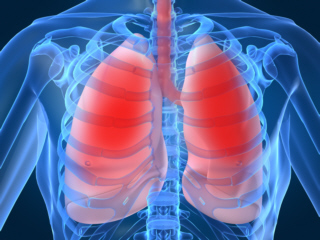 Due to the reduced respiratory capacity, people with Parkinson's Disease are more prone to the effects of pneumonia, which occurs more commonly than expected in Parkinson's Disease, but not because of Parkinson's Disease [4]. Consequently, pneumonia is the most common cause of death associated with Parkinson's Disease [5] [6] [7] [8] [9] [10] [11]. For more information concerning pneumonia go to Pneumonia. However, death certificates indicated that Parkinson's Disease was a substantial contributor to the cause of death in only 20% of people with Parkinson's Disease [11]. For 80% of people there were other causes. For more news go to Parkinson's Disease News.
FOR A PRINTABLE OR WHITE BACKGROUND VERSION OF THIS ARTICLE
CLICK HERE

E-MAIL NOTIFICATION : If you would like to be notified by e-mail when any new articles are added to Parkinson's Disease News, please merely e-mail [email protected] with the message "subscribe". No form of identity is required. E-mail addresses are not used for any other purpose.