Parkinson's Disease News covers all significant new research, reports, books, and resources concerning Parkinson's Disease. Articles are chosen on the basis of their medical significance or potential interest. Our overwhelming priority is the facts, regardless of whether they contradict prevailing views or vested interests. Analysis and further information are provided either to explain the background or implications, or to balance misleading claims. If you notice errors or inadequacies, or dispute what is written, or want to propose articles, please e-mail [email protected].









19th January 2014 - New research
VISUAL DISTURBANCES IN PARKINSON'S DISEASE

Parkinsonism Related Disorders [2013] Dec 27 [Epub ahead of print] (P.Urwyler, T.Nef, A.Killen, D.Collerton, A.Thomas, D.Burn, I.McKeith, U.P.Mosimann) Complete abstract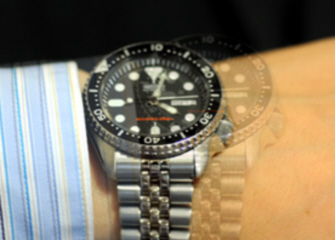 Visual symptoms are common in Parkinson's Disease but are frequently under-diagnosed. The detection of visual symptoms is important for differential diagnosis and patient management. The causes of visual symptoms divides between Parkinson's Disease and Parkinson's Disease drugs. Parkinson's Disease can cause visual disturbances by affecting the muscles of the eye. Parkinson's Disease drugs in excess can cause visual hallucinations. Recurring visual complaints emerged as risk factors predictive of the minor forms of hallucinations, but not recurrent complex visual hallucinations.
Researchers established the prevalence of recurrent visual complaints (RVC) and recurrent visual hallucinations (RVH) in Parkinson's Disease. The most common visual disturbances were found to be : double vision (in 18% of people with Parkinson's Disease), misjudging objects when walking (in 12%), words moving whilst reading (in 17%), and freezing in narrow spaces (in 30%), which was almost exclusively found in people with Parkinson's Disease. The same was true for recurring complex visual hallucinations and illusions, which were found in 17% of people with Parkinson's Disease. Recurring visual complaints were found in 43% of people with Parkinson's Disease. Recurring visual hallucinations were found in 29% of people with Parkinson's Disease. For more news go to Parkinson's Disease News.

E-MAIL NOTIFICATION : If you would like to be notified by e-mail when any new articles are added to Parkinson's Disease News, please merely e-mail [email protected] with the message "subscribe". No form of identity is required. E-mail addresses are not used for any other purpose.