Parkinson's Disease News covers all significant new research, reports, books, and resources concerning Parkinson's Disease. Articles are chosen on the basis of their medical significance or potential interest. Our overwhelming priority is the facts, regardless of whether they contradict prevailing views or vested interests. Analysis and further information are provided either to explain the background or implications, or to balance misleading claims. If you notice errors or inadequacies, or dispute what is written, or want to propose articles, please e-mail [email protected].









8th January 2014 - New research
THE PREVALENCE OF MUSCULOSKELETAL PROBLEMS IN PARKINSON'S DISEASE
Parkinsonism Related Disorders [2013] 19 (7) : 666-669 (Y.E.Kim, W.W.Lee, J.Y.Yun, H.J.Yang, H.J.Kim, B.S. Jeon) Complete abstract
The prevalence of musculoskeletal problems was found to be significantly higher Parkinson's Disease. Around two thirds of people with Parkinson's Disease have them. Only just over a quarter of people with Parkinson's Disease answered that their musculoskeletal problems were recovering. Musculoskeletal problems also tended to receive less treatment when people had Parkinson's Disease.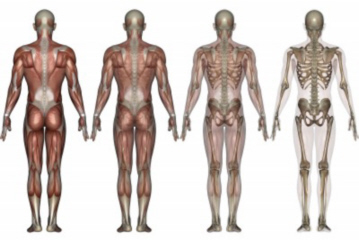 Common sites of musculoskeletal problems were the lower back, shoulder and knee in that order. The lower back was the site of musculoskeletal problems in nearly half of people with Parkinson's Disease. The shoulder and knee were affected far less often. Among the past diagnoses associated with musculoskeletal problems, frozen shoulder, low back pain, osteoporosis and fracture were more common in people with Parkinson's Disease. Older age, being female, and having a higher score on the Unified Parkinson's Disease Rating Scale were associated with more musculoskeletal problems. For more information go to Musculoskeletal disorders. For more news go to Parkinson's Disease News.

E-MAIL NOTIFICATION : If you would like to be notified by e-mail when any new articles are added to Parkinson's Disease News, please merely e-mail [email protected] with the message "subscribe". No form of identity is required. E-mail addresses are not used for any other purpose.