Parkinson's Disease News covers all significant new research, reports, books, and resources concerning Parkinson's Disease. Articles are chosen on the basis of their medical significance or potential interest. Our overwhelming priority is the facts, regardless of whether they contradict prevailing views or vested interests. Analysis and further information are provided either to explain the background or implications, or to balance misleading claims. If you notice errors or inadequacies, or dispute what is written, or want to propose articles, please e-mail [email protected].









28th December 2013 - New research
FEMALE REPRODUCTIVE FACTORS AND THE RISK OF PARKINSON'S DISEASE
Movement Disorders [2013] Dec 18 [Epub ahead of print] (R.Liu, D.Baird, Y.Park, N.D.Freedman, X.Huang, A.Hollenbeck, A.Blair, H.Chen) Complete abstract
In the largest ever study of its kind, researchers examined female reproductive factors and the risk of Parkinson's Disease. The study involved nearly 120,000 postmenopausal women aged 50 to 71 years. The risk of developing Parkinson's Disease was not significantly associated with female reproductive factors including age at first menstruation, age at first live birth, and age at menopause generally.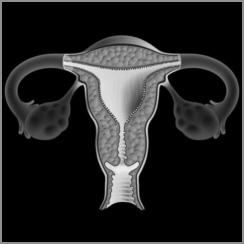 However, there was a tendency for an increased risk of Parkinson's Disease in those women who reached menopause when they were 55 or older. Current hormone users for less than 5 years showed a higher risk of developing Parkinson's Disease, which was anywhere between 11% more likely to more than twice as likely. However, this association disappeared for current hormone users after 5 years of use. Oral contraceptive use for ten years was associated with a lower risk of Parkinson's Disease, down to 59% of what would otherwise be expected. For more news go to Parkinson's Disease News.

E-MAIL NOTIFICATION : If you would like to be notified by e-mail when any new articles are added to Parkinson's Disease News, please merely e-mail [email protected] with the message "subscribe". No form of identity is required. E-mail addresses are not used for any other purpose.