Parkinson's Disease News covers all significant new research, reports, books, and resources concerning Parkinson's Disease. Articles are chosen on the basis of their medical significance or potential interest. Our overwhelming priority is the facts, regardless of whether they contradict prevailing views or vested interests. Analysis and further information are provided either to explain the background or implications, or to balance misleading claims. If you notice errors or inadequacies, or dispute what is written, or want to propose articles, please e-mail [email protected].









26th September 2013 - New research
THE WORLD'S LOWEST INCIDENCE OF PARKINSON'S DISEASE
Journal of Neural Transmission [2013] Sep 22 [Epub ahead of print] (C.L.Ma, L.Su, J.J.Xie, J.X.Long, P.Wu, L.Gu) Complete abstract
The world's lowest incidence of Parkinson's Disease has been found to be in China. Incidence is the rate at which Parkinson's Disease is being newly diagnosed. The incidence of Parkinson's Disease in China, at only 2 people per 100,000 is remarkably low. In constrast, the incidence rate in the U.S.A. is about ten times that number. The prevalence of Parkinson's Disease in China is remarkably high, with 797 per 100,000 being one of the highest rates in the world. The ratio of men to women with Parkinson's Disease is, at 1.29 men for every woman, more typical.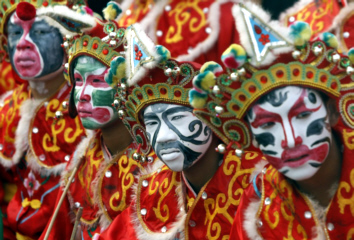 With very high prevalence (those people that have Parkinson's Disease now) and very low incidence (those people that are being diagnosed) means that the number of people in China with Parkinson's Disease must be dropping rapidly, and at a greater rate than anywhere else in the world. The researchers provide no reasons for this. In China, instead of standard Parkinson's Disease drugs, people tend to use more Chinese herbal remedies, a number of which are known to have effect in Parkinson's Disease. For more information go to Herbal Medicines for Parkinson's Disease For a printable version of this article click here. For more news go to Parkinson's Disease News.
The former Chinese leader Chairman Mao is known to have had Parkinson's Disease. However, it is never disclosed in China that Chairman Mao, who is given almost God like status in China, ever actually had Parkinson's Disease.