Parkinson's Disease News covers all significant new research, reports, books, and resources concerning Parkinson's Disease. Articles are chosen on the basis of their medical significance or potential interest. Our overwhelming priority is the facts, regardless of whether they contradict prevailing views or vested interests. Analysis and further information are provided either to explain the background or implications, or to balance misleading claims. If you notice errors or inadequacies, or dispute what is written, or want to propose articles, please e-mail [email protected].









26th August 2013
NAVAJO HAVE ONE OF THE HIGHEST PREVALENCES OF PARKINSON'S DISEASE
Journal of Parkinson's Disease [2013] 3 (2) : 193-198 (P.H.Gordon, H.Zhao, D.Bartley, L.J.Sims, M.G.Begay, S. Pirio Richardson, J.Lewis, A.S.Rowland) Complete abstract

The Navajo Indians have been found to have one of the world's highest prevalences of Prakinson's Disease. The prevalence of Parkinson's Disease amongst the Navajo Indians is 336 per 100,000.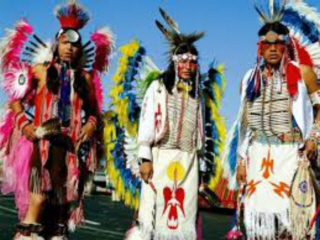 These figures are higher than for any U.S. state with Nebraska having the highest prevalence at 329 per 100,000. Amongst Navajo men it is even higher at 438 per 100,000. The Navajo are concentrated in Arizona and New Mexico in the USA. For more information go to Navajo. Native Americans, including American Indian and Alaska Native peoples as a whole have an even higher prevalence rate of 355 per 100,000. It is not known why the prevalence is so high amongst Native Americans. For more information concerning prevalence go to Prevalence of Parkinson's Disease. For a printable version of this article click here.

For more news go to Parkinson's Disease News.