Parkinson's Disease News covers all significant new research, reports, books, and resources concerning Parkinson's Disease. Articles are chosen on the basis of their medical significance or potential interest. Our overwhelming priority is the facts, regardless of whether they contradict prevailing views or vested interests. Analysis and further information are provided either to explain the background or implications, or to balance misleading claims. If you notice errors or inadequacies, or dispute what is written, or want to propose articles, please e-mail [email protected].









8th August 2013 - New research
DIABETIC DRUG TO TREAT PARKINSON'S DISEASE
Journal of Clinical Investigation [2013] 123 (6) : 2730-2736 (I.Aviles-Olmos, J.Dickson, Z.Kefalopoulou, A. Djamshidian, P.Ell, T.Soderlund, P.Whitton, R.Wyse, T.Isaacs, A.Lees, P.Limousin, T.Foltynie) Complete abstract

Exenatide, which is a type 2 diabetes treatment, has been found in clinical trials to improve Parkinson's Disease. Exentaide was previously found to have neuroprotective and neurorestorative properties. Exenatide differs in pharmacological action and chemical structure from insulin. For more information go to Exenatide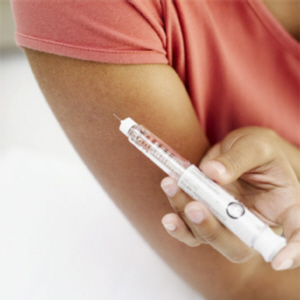 People with moderate Parkinson's Disease received subcutaneous injections of Exenatide for a year. Their Parkinson's Disease was compared after overnight withdrawal of conventional Parkinson's Disease medication using the Unified Parkinson's Disease Rating Scale (UPDRS). Exenatide was well tolerated but weight loss was common. There were clinically relevant improvements in Parkinson's Disease motor and cognitive measures. Exenatide treated patients had a mean improvement after one year on the UPDRS of 2.7 compared with a mean decline of 2.2 points in controls. The authors do not make suggestions as to how the diabetes drug has effect in Parkinson's Disease. For a printable version of this article click here.

For more news go to Parkinson's Disease News.