Parkinson's Disease News covers all significant new research, reports, books, and resources concerning Parkinson's Disease. Articles are chosen on the basis of their medical significance or potential interest. Our overwhelming priority is the facts, regardless of whether they contradict prevailing views or vested interests. Analysis and further information are provided either to explain the background or implications, or to balance misleading claims. If you notice errors or inadequacies, or dispute what is written, or want to propose articles, please e-mail [email protected].









29th July 2013 - New research
PRAMIPEXOLE : EXTENDED RELEASE v IMMEDIATE RELEASE
Drug Research [2013] Jul 24 [Epub ahead of print] (M.Takanashi, Y.Shimo, T.Hatano, G.Oyama, N.Hattori) Complete abstract

Changing from Immediate release Pramipexole to Extended release Pramipexole was found to cause a reduction in Parkinson's Disease symptoms. Pramipexole, which is marketed as Mirapex, Mirapexin, and Sifrol, is a dopamine agonist used in the treatment of Parkinson's Disease. For more information go to Mirapex and Mirapex ER.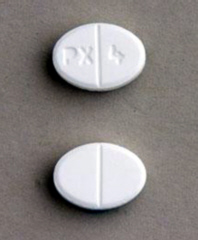 This study aimed to evaluate the efficacy and safety of an extended-release tablet formulation of pramipexole (PPX-ER) given once daily when switched from an immediate-release tablet formulation (PPX-IR) given 3 times daily. The extended release version evens out the effect of Pramipexole. Parkinson's Disease symptom scores were reduced after 4 weeks and after 8 weeks. There was no change in the nocturnal and early morning symptoms (NEMS) score, or the Parkinson's Disease Sleep Scale (PDSS-2). Nearly two thirds of patients and caregivers preferred the extended release version. For a printable version of this article click here.

For more news go to Parkinson's Disease News.