Parkinson's Disease News covers all significant new research, reports, books, and resources concerning Parkinson's Disease. Articles are chosen on the basis of their medical significance or potential interest. Our overwhelming priority is the facts, regardless of whether they contradict prevailing views or vested interests. Analysis and further information are provided either to explain the background or implications, or to balance misleading claims. If you notice errors or inadequacies, or dispute what is written, or want to propose articles, please e-mail [email protected].









27th April 2013 - New research
HEAD INJURY AND THE RISK OF PARKINSON'S DISEASE
Movement Disorders [2013] Apr 22 [Epub ahead of print] (S.Jafari, M.Etminan, F.Aminzadeh, A.Samii) Complete abstract

Head trauma has long been implicated as one of the causes of Parkinson's Disease. Researchers recently assessed people with Parkinson's Disease who had head trauma so serious that it had led to concussion. They conducted a sensitivity analysis to assess the influence of each study. After reviewing more than 636 article titles, 34 articles were selected for full review. In total, 22 studies were included in the assessment.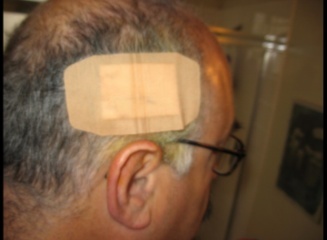 The association of Parkinson's Disease and head trauma was 1.57 (1.35-1.83), meaning that head trauma causing concussion makes Parkinson's Disease more than one and half times more likely. So although head trauma makes Parkinson's Disease more likely it is not inevitable. Further analysis of the results might have shown that very severe head injury or certain types of head injury were largely responsible for the increased likelihood of Parkinson's Disease following head trauma. For a printable version of this article click here. For more news go to Parkinson's Disease News.

E-MAIL NOTIFICATION : If you would like to be notified by e-mail when any new articles are added to Parkinson's Disease News, please merely e-mail [email protected] with the message "subscribe". No form of identity is required. E-mail addresses are not used for any other purpose.