Parkinson's Disease News covers all significant new research, reports, books, and resources concerning Parkinson's Disease. Articles are chosen on the basis of their medical significance or potential interest. Our overwhelming priority is the facts, regardless of whether they contradict prevailing views or vested interests. Analysis and further information are provided either to explain the background or implications, or to balance misleading claims. If you notice errors or inadequacies, or dispute what is written, or want to propose articles, please e-mail [email protected].









20th April 2013 - News release
NEURTURIN FAILS CLINICAL TRIALS FOR PARKINSON'S DISEASE
Neurturin has failed to demonstrate any effect in Parkinson's Disease. Neurturin is administered using CERE-120, which is composed of a harmless adeno-associated virus (AAV) vector, which carries the gene for neurturin. Neurturin, which is naturally occurring, is known to repair damaged and dopamine-secreting neurons by restoring their function. Neurturin is a member of the same protein family as GDNF. CERE-120 is delivered by injection in to the brain. CERE-120 is produced by Ceregene Inc.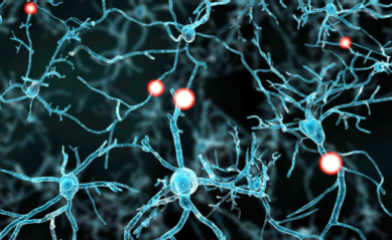 The clinical trial did not demonstrate statistically significant efficacy. Yet, following surgery, there was a marked placebo effect in those people being tested and even those not being tested, as there often is after surgical trials. The clinical trial was supported by the Michael J.Fox Foundation. The results suggest that it is unclear if Ceregene will move forward with the development of CERE-120 as a viable treatment for people with Parkinsonís Disease. For more information go to the News release. For a printable version of this article click here. For more news go to Parkinson's Disease News.

E-MAIL NOTIFICATION : If you would like to be notified by e-mail when any new articles are added to Parkinson's Disease News, please merely e-mail [email protected] with the message "subscribe". No form of identity is required. E-mail addresses are not used for any other purpose.