1st April 2013 - New research
INHALED DOPAMINE AGONIST CLINICAL TRIAL RESULTS
Acta Neurologica Scandinavica [2013] Mar 26 [Epub ahead of print] (K.A.Grosset, N.Malek, F.Morgan, D.G. Grosset) Complete abstract

Researchers assessed the safety, tolerability and efficacy of a new form of apomorphine presently being developed, called VR040, which is an inhaled dry powder. Apomorphine is a dopamine agonist used in the treatment of Parkinson's Disease. 'Off' periods usually increase as Parkinson's Disease progresses and the benefits of standard therapy wane. Subcutaneous (injected) apomorphine rescues 'off' periods, but injections by patients and adverse effects are sometimes problematic. For more information go to Apomorphine.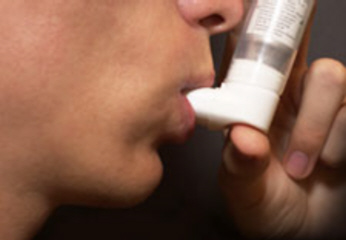 Inhaled doses were gradually increased until efficacy was reached and given to patients when they were in an 'off' state. When it was inhaled, apomorphine was rapidly absorbed, within 2 to 7 minutes. This enabled a reversal from the 'off' state, in just 10 minutes. In contrast many people with Parkinson's Disease have to wait 30 to 60 minutes for their Parkinson's Disease drugs to have effect. Therefore, speed of effect appears to be its greatest benefit. Adverse effects did not differ between those taking inhaled apomorphine and those taking a placebo. For a printable version of this article click here.

For more news go to Parkinson's Disease News.