24th March 2103 - News release
NEW L-DOPA PRODUCT EXCEEDS THE EFFECT OF STALEVO
A new L-dopa product, which is presently called ODM-101, significantly decreased daily OFF-time without increasing ON-time with troublesome dyskinesias when compared to Stalevo, which is a standard medication in advanced Parkinson's Disease when people experience end-of-dose wearing off symptoms using L-dopa.
Stalevo contains three active substances in one tablet : L-dopa, plus carbidopa and entacapone, both of which help to maintain L-dopa levels. For more information go to Stalevo. ODM-101 has the same components as Stalevo but has a higher and fixed amount of carbidopa (either 65mg or 105 mg) regardless of the L-dopa dosage. As it made by the same manufacturers it is effectively an improved form of Stalevo.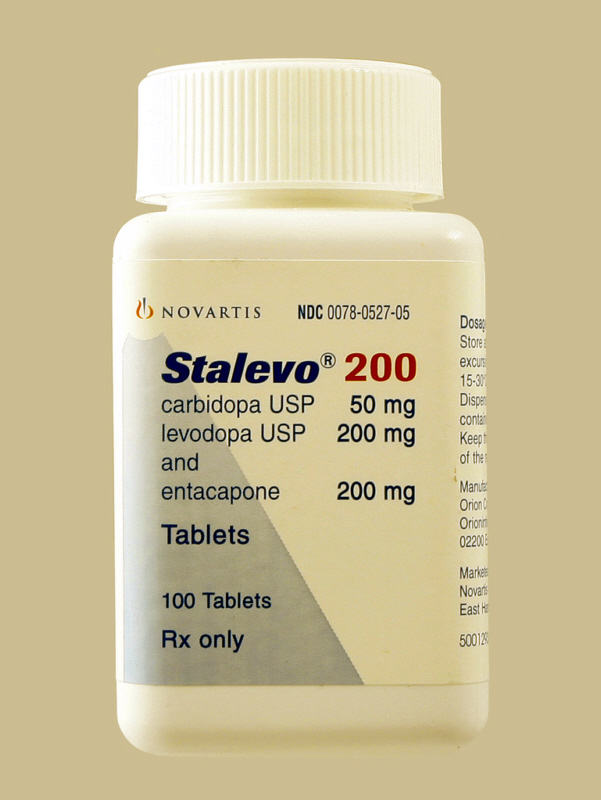 People with Parkinson's Disease were given two forms of ODM-101 with two different amounts of carbidopa : ODM-101/65mg and ODM-101/105mg. Both of them reduced daily OFF-time more than Stalevo. ODM-101/105mg was marginally better than ODM-101/65mg. Similarly, both ODM-101 combinations increased the ON-time without troublesome dyskinesia significantly more than Stalevo. There were no significant differences between the treatments in ON-time with troublesome dyskinesia or in UPDRS II and III symptom scores. Overall, tolerability and safety of ODM-101 was comparable to that of Stalevo. For more information go to the News release. For a printable version of this article click here. For more news go to Parkinson's Disease News.

E-MAIL NOTIFICATION : If you would like to be notified by e-mail when any new articles are added to Parkinson's Disease News, please merely e-mail [email protected] with the message "subscribe". No form of identity is required. E-mail addresses are not used for any other purpose.