23rd August 2012 - New research
THE PREVALENCE OF NON-MOTOR SYMPTOMS IN PARKINSON'S DISEASE
Clinical Neurology and Neurosurgery [2012] Aug 16 [Epub ahead of print] (E.M.Khedr, N.A.El Fetoh, H.Khalifa, M.A.Ahmed, K.M.El Beh) Complete abstract

The primary symptom of Parkinson's Disease is excessive muscle contraction. That leads to the characteristic symptoms such as rigidity, tremor, and bradykinesia (slowness of movement). However, muscles are involved in physiological functions throughout the body. The dopamine deficiency that causes Parkinson's Disease also directly affects the emotions. Consequently, non-motor symptoms of Parkinson's Disease are very common.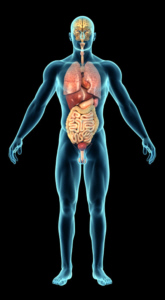 The non-motor symptoms that were found to most prevalent in Parkinson's Disease were : disturbance of mood and cognition (87%), sleep disturbance and fatigue (78%), gastrointestinal (76%), urinary (76%), sexual dysfunction (73%), cardiovascular (70%). Perceptual problems and hallucinations are infrequent (10%) and are usually due to Parkinson's Disease drugs, especially dopamine agonists, rather than Parkinson's Disease itself. Dementia, which was found to be mostly mild, occurred in around 22% of people with Parkinson's Disease. Although dementia often eventually occurs in Parkinson's Disease, it has an entirely different biochemistry from Parkinson's Disease. It is therefore not actually a Parkinson's Disease symptom or inevitable in Parkinson's Disease. For a printable version of this article click here.
For more news go to Parkinson's Disease News.

E-MAIL NOTIFICATION : If you would like to be notified by e-mail when any new articles are added to Parkinson's Disease News, please merely e-mail [email protected] with the message "subscribe". No form of identity is required. E-mail addresses are not used for any other purpose.
Parkinson's Disease News details all significant new research, news reports, new books, and new resources concerning Parkinson's Disease and those medical disorders that often coincide with Parkinson's Disease. It is compiled from an analysis of all newly published research, news reports, new clinical trials, all newly published books, and new web sites. A summary and analysis of the new research are provided, as well as links to the complete abstracts and news reports