19th August 2012 - New research
DIAGNOSIS OF PARKINSON'S DISEASE USING SPEECH
IEEE Transactions on Biomedical Engineering [2012] 59 (5) : 1264-1271 (A.Tsanas, M.A.Little, P.E.McSharry, J. Spielman, L.O.Ramig) Complete abstract

There has been a lot of recent research into the connection between Parkinson's Disease and speech impairment. Consequently, a wide range of speech signal processing algorithms (dysphonia measures) aiming to predict Parkinson's Disease severity using speech signals have been introduced. Dysphonia is an impairment in the ability to produce vocal sounds. For more information, go to Dysphonia.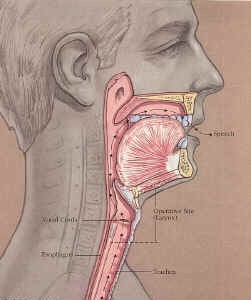 Researchers assessed how accurately such measures can be in discriminating people with Parkinson's Disease from people who do not have it. In total, the researchers computed 132 measures of dysphonia measures from sustained vowels. They then used a large database of vocal samples from different people. The researchers demonstrated that these measures of dysphonia can outperform standard methods of diagnosing Parkinson's Disease by reaching almost 99% overall classification accuracy. They achieved this by using only ten features of dysphonia. For a printable version of this article click here.
For more news go to Parkinson's Disease News.

E-MAIL NOTIFICATION : If you would like to be notified by e-mail when any new articles are added to Parkinson's Disease News, please merely e-mail [email protected] with the message "subscribe". No form of identity is required. E-mail addresses are not used for any other purpose.