2nd August 2012 - New research
CAFFEINE REDUCES PARKINSON'S DISEASE
Neurology [2012] Aug 1 [Epub ahead of print] (Postuma RB, Lang AE, Munhoz RP, Charland K, Pelletier A, Moscovich M, Filla L, Zanatta D, Romenets SR, Altman R, Chuang R, Shah B.) Complete abstract
Neurology [2012] Aug 1 [Epub ahead of print] (Schwarzschild MA.) Complete abstract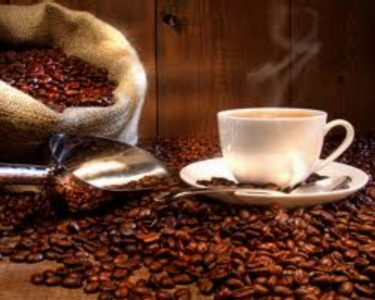 Caffeine was found to reduce Parkinson's Disease symptom scores using the standard scale for Parkinson's Disease, which is the UPDRS. There were no changes in quality of life, depression or sleep quality. The amount of coffee assessed was 2 to 4 cups of coffee per day. The trial lasted for 6 weeks. Caffeine is commonly found in coffee, and to a lesser extent in tea, cola drinks, cocoa, and chocolate. Studies had consistently linked caffeine, a non-selective adenosine antagonist, to a lower risk of Parkinson's Disease. However, the effects on the symptoms of people who already had Parkinson's Disease had not previously been adequately evaluated.
The researcher described it as "a modest improvement, but may be enough to provide benefit to patients". He pointed out that the study was short and that the effects of caffeine may lessen over time. Previous studies that used much higher quantities (about 8 cups of coffee per day) resulted in no improvement in symptoms, and instead caused an increase in dyskinesia, restlessness and insomnia. For a printable version of this article click here.
For more current news go to Parkinson's Disease News.

E-MAIL NOTIFICATION : If you would like to be notified by e-mail when any new articles are added to Parkinson's Disease News, please merely e-mail [email protected] with the message "subscribe". No form of identity is required. E-mail addresses are not used for any other purpose.