17th May 2012 - New research
NEW GENETIC CAUSE OF PARKINSON'S DISEASE
Annals of Neurology [2012] 71 (3) : 370-384 (Pankratz N, Beecham GW, DeStefano AL, Dawson TM, Doheny KF, Factor SA, Hamza TH, Hung AY, Hyman BT, Ivinson AJ, Krainc D, Latourelle JC, Clark LN, Marder K, Martin ER, Mayeux R, Ross OA, Scherzer CR, Simon DK, Tanner C, Vance JM, Wszolek ZK, Zabetian CP, Myers RH, Payami H, Scott WK, Foroud T) Complete abstract
A new genetic cause of Parkinson's Disease has been discovered. The gene is known as RIT2, which is on Chromosome 18. Although the gene was previously known, it had not previously been linked to Parkinson's Disease. The researchers do not know how the RIT2 gene leads to Parkinson's Disease being more likely.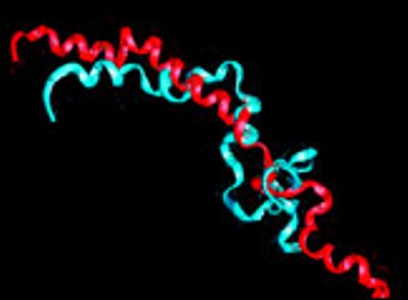 There are 18 previously known genetic causes of Parkinson's Disease, known as PARK 1 to PARK 18. They are mutations of specific genes. They do not make Parkinson's Disease inevitable, but instead to varying extents, depending on the gene, make Parkinson's Disease progressively more likely. The number of people with Parkinson's Disease who have these genetic mutations is not known, but estimates have suggested that as many as 10% to 15% of people who have Parkinson's Disease have them. For a printable version of this article click here. For more current news go to Parkinson's Disease News.

E-MAIL NOTIFICATION : If you would like to be notified by e-mail when any new articles are added to Parkinson's Disease News, please merely e-mail [email protected] with the message "subscribe". No form of identity is required. E-mail addresses are not used for any other purpose.